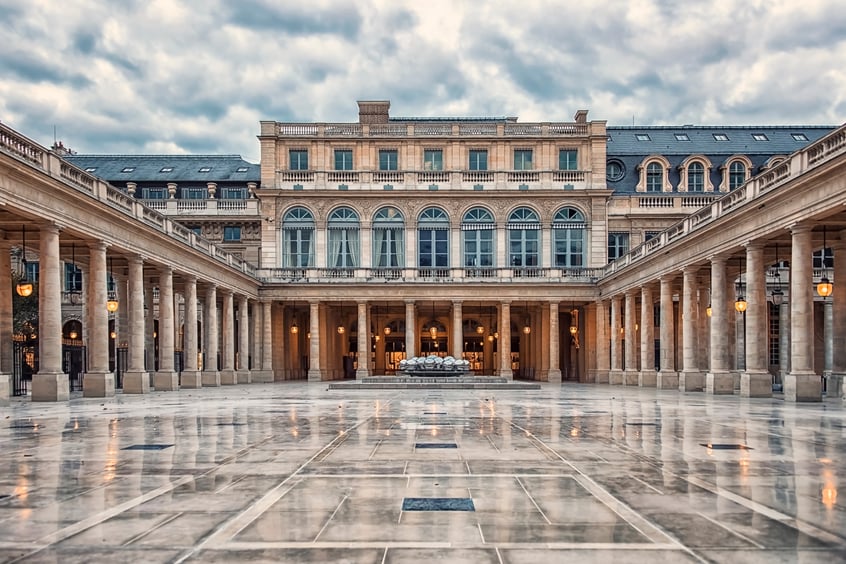 Paris is a dream for any of you who love to take photos while you travel. Every street corner is truly an idealistic 'Paris Photoshoot' platform. They say a picture is worth a 1000 words or really 2200 characters when you're posting it on Instagram. And when you are on your exclusive luxury travel experience tailored just for you it's worth bragging about by posting pictures all over Facebook and Instagram.
There are so many great districts around Paris that give you so many opportunities for the most stunning photos. Paris is always a good idea and here are 8 more ideas to help seal the deal.
1. Palais-Royal Courtyard
The Palais-Royal is sometimes overlooked (despite its optimal location right in the heart of old Paris). Now used for French government offices, Palais-Royal can be a tad hard to fine. It could also be the fact that it is right across from the Louvre, which is a lot more sought after in terms of bucket list travel items. The slender design of the columns is ideal for symmetrical photos.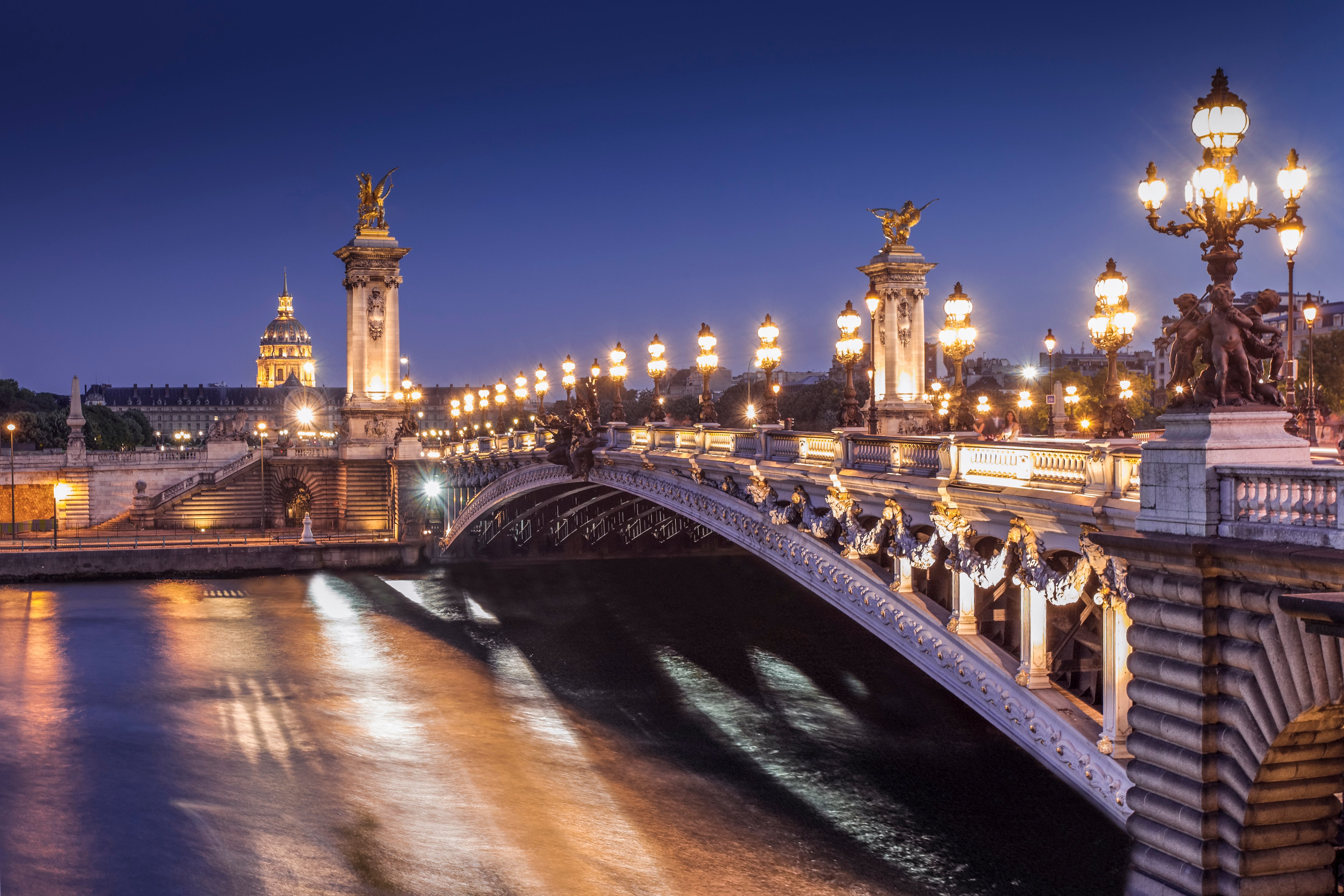 2. Le Pont Alexandre III
The Pont Alexandre III spans the Seine and is a beautiful deck arch bridge connecting the Champs-Elysees district with the Invalides and Eiffel Tower districts together. This bridge is the most elaborate and extravagant structure in all of Paris. A true icon of classic Parisian architecture. Day or night, photos are optimal!3. Lac Daumesnil
You'll find this beautiful spot in the Bois de Vincennes park. Rent a boat or sunbathe while taking in the nature surrounding you. VIP Travel Experience highly recommends hopping aboard a rowboat to give a beautiful rustic feel to your photoshoot. Lake Daumesnil will give you the perfect reflection of daylight since water is ideal for photos. Catch a nice breeze to give your selfie a little something extra to highlight your luxurious travel experience.4. Saint-Martin Canal
Lined with trees and locks, the Saint-Martin canal stretches for 4.5 km. It connects the Villette basin to the Seine river and is perfectly photo worthy with light breaks from the shade to form lovely patterns.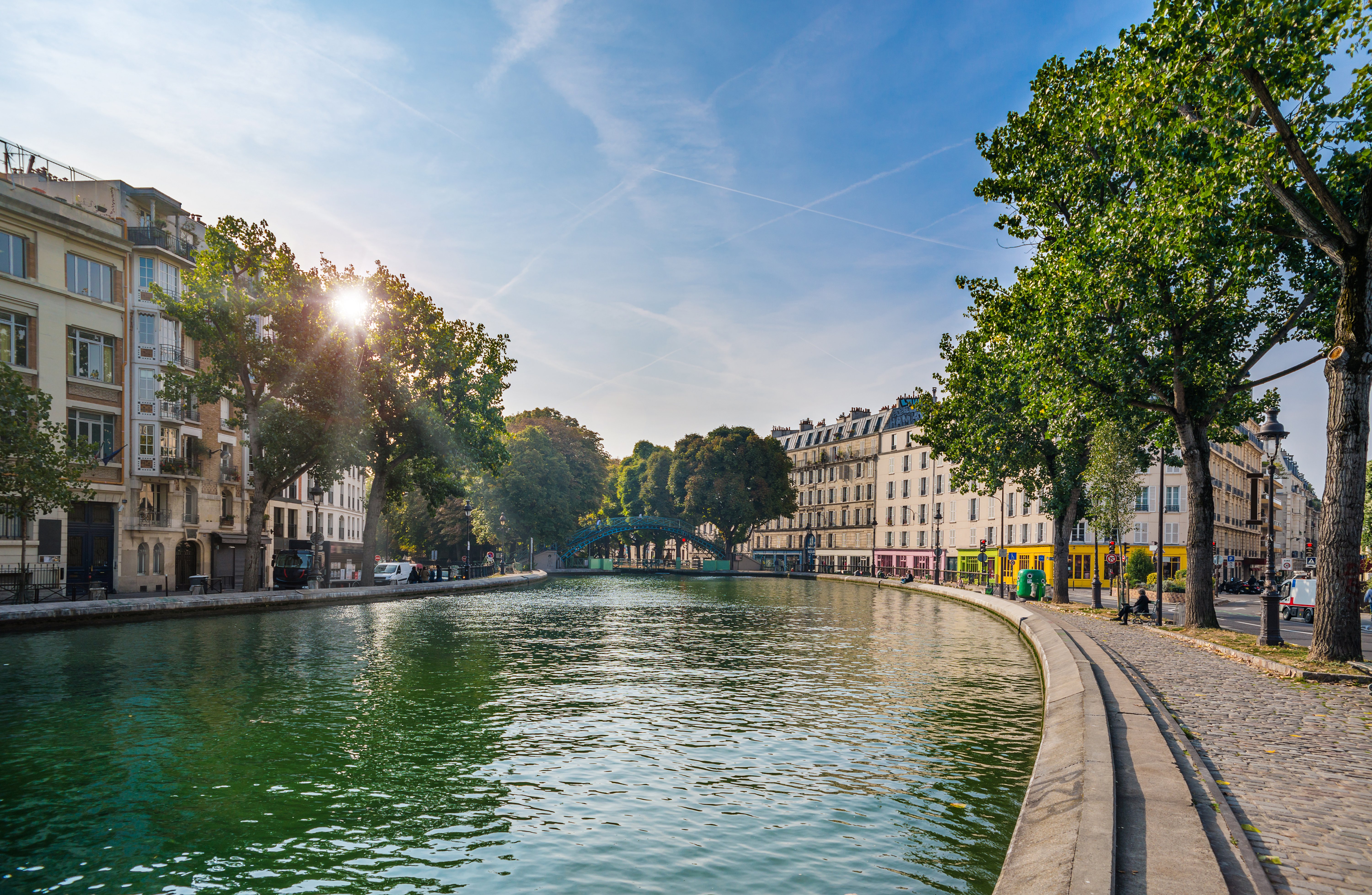 5. La Maison Rose
Meaning the Pink House this brightly colored icon is located on the corner of rue de L'Abreuvoir. Standing out on the cobbled stone streets of Montmartre is a sight and photo opt not to be missed. 6. The Rue Cremieux
An enchanting cobbled street tucked away in the 12th district of Paris! It use to be a hidden gem that only a few people knew about; yet, today, it's one of the most iconic instagrammable photos of Paris. This quaint throughway makes you feel like you have stepped away from Paris all together and have drove straight to Portobello Road in London's Notting Hill or Burano in Venice!7. The gardens of the Trocadero
Bet you didn't think it was going to take us this long to introduce you to a location that involved the Eiffel Tower?! On a nice day with some nice weather you'll be able to take a stroll around the gardens of Trocadero.

8. Parc de Belleville
Take in a view of all of Paris right from Parc de Belleville. One of the parks and gardens of the 20th arrondissement is one of the most understated wonderland of local treasures in Paris. The parc is surrounded by family-owned delicatessens and cafes with a richness of population that has created a lovely village coming even more alive at night with a funky underground nightlife scene.
It is our mission at VIP Travel Experience to take you beyond the highlights of a destination for bespoke and unique experiences. VIP Travel Experience specializes in custom-crafted vacations. Let us help you plan your next dream adventure! If you're ready to have your luxury vacation redefined by VIP Travel Experience we are here to help you get started and give you all the travel tips you'll need to know about traveling during times with Covid.Email me at tammy@viptravelexperience.com to get in touch and get started.
It's a big world out there and we want you to experience it.
Email us tammy@viptravelexperience.com and justin@viptravelexperience.com to get in touch so we can get started when you're ready!