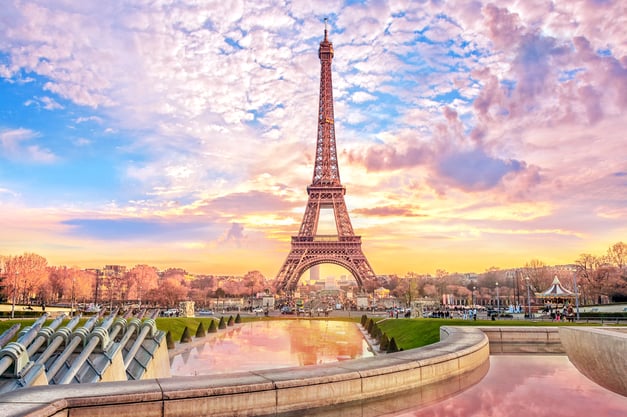 As we all know Paris is Always A Good Idea
Our book club has read several books set in Paris and I can't wait to put another trip to Paris on my travel calendar PRONTO. My next trip will venture out to Paris/Normandy/Mont St. Michel/ Beaune. If you love books about Paris and World War II, check these out! "Paris Time Capsule" and "The House by the Lake."

Top 8 Magical Paris Experiences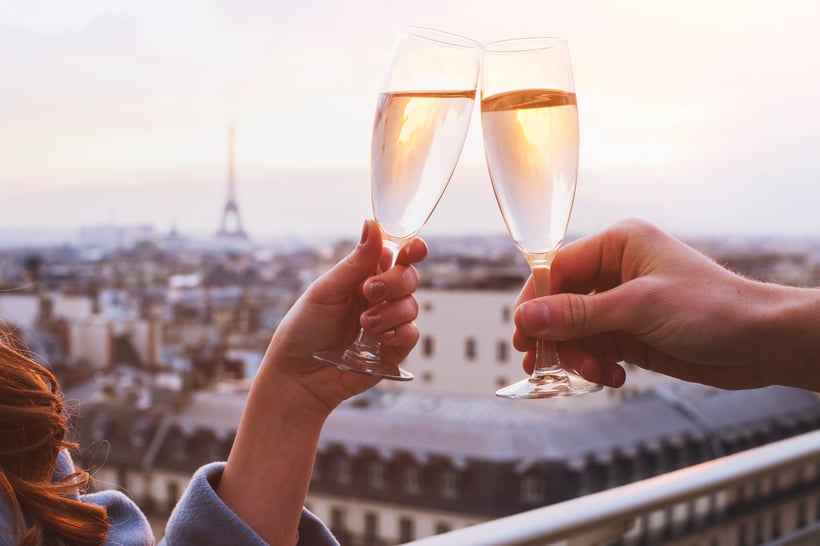 1. O'Chateau
O'Chateau has one of the absolute BEST wine experiences! They offer so many options, ranging from a single glass of wine to a Champagne Cruise on the Seine to a full day small-group tour to the Champagne region of France!
2. The L'Orangerie MuseumStop in to the L'Orangerie museum to get "up close and personal" with Monet's incredible Water Lilies. This small museum is easy to get in and out of, usually with no crowds, and is a fantastic way to see some of the most amazing art in France – hassle free! *Closed Tuesdays*
3. Sculpture Garden at the Rodin Museum
One of the best values in the Paris art scene is the Sculpture Garden at the Rodin Museum. For only 1 Euro per person, you can wander around and view some of Rodin's most famous works, including "The Thinker." There is also a quaint café in the gardens if you want to enjoy a coffee or glass of wine with your culture! *Closed Mondays*
4. Rue Cler
e sure to save a few hours to spend on the incredibly charming market street, Rue Cler (in the 7th arr). This area is a favorite of travelers and you can find just about anything you might want to eat, drink, smell, see, hear or buy! If you are "munchy" try a freshly made crepe from the stand outside Ulysses restaurant...can't think of a better way to start your day with one every day (haha)! *Closed Mondays*
5. Picnic Dining
Buy the "fixings" for a great picnic at one of the many markets and eat "al fresco" for lunch! Where else can you enjoy such wonderful food in the shadows of the Eiffel Tower or Notre Dame cathedral? A small bottle of slightly chilled French rose wine with a fresh baguette simply completes the experience!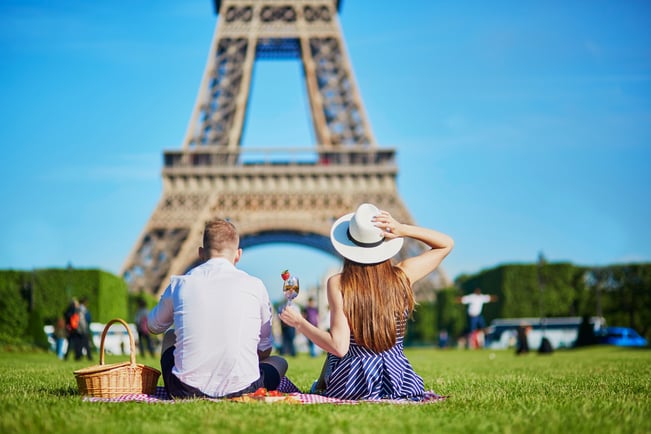 6. Parisian Restaurants
It is hard to go too wrong with Parisian cafes and restaurants when it comes to good food. Look for places with locals who seem to be enjoying themselves, which is easy to do since there is typically lots of outdoor eating. Avoid the ones with big "WE SPEAK ENGLISH" signs and "TOURIST MENUS" advertised out front. Most of all have English-translated menus if you ask. Remember that Parisian waiters are paid well, unlike here in the US! Slow service is GOOD service, you are meant to enjoy your meal. The meal IS the entertainment. You must ask politely for the check when you are ready to leave. A waiter will never bring your check spontaneously because they don't want to seem like they are rushing you...it is considered rude! Relax and enjoy the luxury dining experience.
7. Eiffel Tower
I know the Eiffel Tower is a "must" for many people, but there is really no reason to go all the way up to the top. The view is actually better from the 1st and 2nd levels since Paris is so flat. On the 1st level, there is a nice restaurant for lunch and you can walk around the perimeter that is marked with signs explaining what you are viewing – and if you have a reservation for the restaurant, you can bypass the massive line for the elevator. It is a great way to get the layout of the whole city without the crushing crowds at the top. We enjoyed our views from the Trocadero (16th arrondissement).
8. What you need to know about The Louvre
The Louvre is one of those museums that irritates the fire out of many! It is absolutely HUGE, hot and crowded...but everyone feels like they need to go. You don't, unless you are a serious artist or art-history buff. If you really are into art, be sure to purchase a Museum Pass that will act as your ticket to most of the major museums in Paris (don't worry we can help with this!) This card lets you bypass most of the lines so it's a must if you want to visit! *Closed Tuesdays*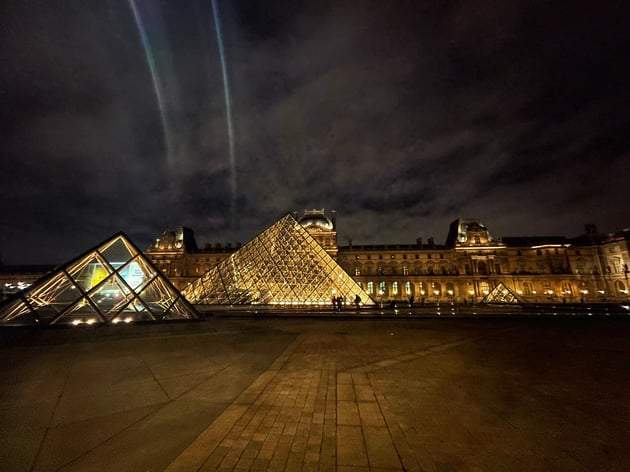 Since it is the mission of VIP Travel Experience to take you beyond the highlights for bespoke or unique experiences, here are some of my favorite things to plan for my clients:
Eating a fabulous Michelin starred 5 course dinner in the Eiffel tower with wine pairings.

A private, personalized excursion with a local tour guide to take you to the most interesting sites of D-Day and Normandy Beaches to discover the battlefields you've always to see, or some you may not have heard of.
An unforgettable, simply magical night at Mont Saint Michel.

France has another city, Lyon. I dare you to go without a list of recommended eateries. There are literally hundreds of precious little cafes and restaurants in France's culinary/gastronomical capital, and it's also home to an amazing lights festival.
Private driver through gorgeous Burgundy countryside to get to charming Beaune. You will absolutely LOVE it and feel like you stepped back in time
So depending on how much time you have and how far you want to stray from Paris, don't miss out on the many little hidden gems of France. We'd be happy to fill you in on all the little secrets France holds for you to have the most fabulous experience. Let us know HERE.
If you're ready to have your luxury vacation redefined by VIP Travel Experience we are here to help you get started and give you all the travel tips you'll need to know about traveling during times with Covid. Email me at tammy@viptravelexperience.com to get in touch and get started.
It's a big world out there and we want you to experience it.
Email us tammy@viptravelexperience.com and justin@viptravelexperience.com to get in touch so we can get started when you're ready!