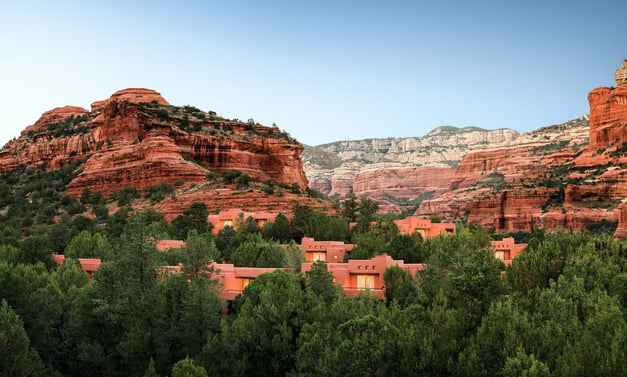 To be honest, there's really no place on Earth quite like Sedona. Rightfully named as one of America's most beautiful places this peaceful city is surrounded by mesmerizing desert scenery of giant red-rock monoliths. A real life outdoor playground with numerous parks and open spaces for just about any activity. Hiking, horseback, golf, tennis, biking, or even exploring hidden canyons - options are endless. But it has even more to offer than just it's grand outdoors. Indoors you can enjoy art galleries, museums, musical and theater performances, shopping, spas, spiritual and personal enrichment all alongside fine dining to create the ultimate luxury experience.
As luxury travel advisors we often get the question of how we would experience a destination. So we thought we'd give you the insight on the best way to experience Sedona, Arizona and why you need to plan your next visit in 2022.
Top 5 Reasons to Visit Sedona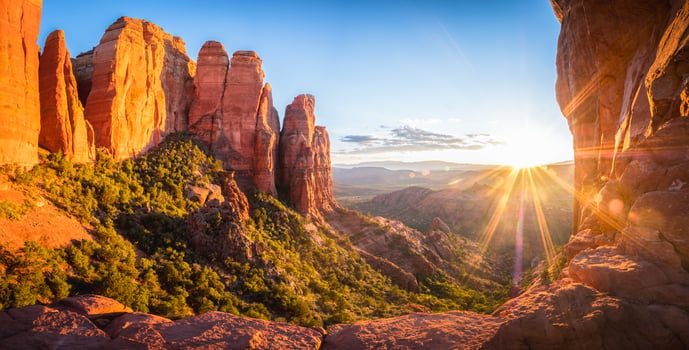 #1. Red Rocks State Park
Sedona is surrounded by towering, beautiful red rock formations. So why the state park specifically? Cathedral Rock! As it is one of Arizona's most famous landmarks, this 286-acre nature preserve boasts great views of Sedona's more famous formations. The park offers a 5-mile trail network that is composed of interconnecting looped trails. Try out the Eagle's Nest Loop which leads to the highest point in the park. Also make sure to stop in at the visitor center to get your history fill with a guided nature walk or moonlit hike.
#2. Enchantment Resort
Set on 70 acres of panoramic natural terrain, this luxury hotel is located in the spiritual heart of Sedona. Think being surrounded by the towering red rock walls of Boynton Canyon, pure landscape bliss!! Enchantment Resort combines rugged grandeur of Southwest landscape with Native American culture. From sunrise to sunset (and even once the stars arrive), there's an endless amount of things to do in Sedona for every age and interest. Whether you prefer hitting the scenic Canyon trails, nurturing your artistic side or sculpting your body, you'll find there's something for everyone. With enchanting experiences, some of the best restaurants in Sedona, Mii amo (a destination spa), each room has an INCREDIBLE view, and guides to take you through the legend of Boynton Canyon. VIP Exclusive: As your luxury travel advisors we have access to exclusive amenities including...
Early check in, if available

Room upgrade, if available upon check in

Continental Breakfast for two each morning (or a $30 credit per person towards other breakfast items)

$100 spa services or golf credit during stay

and more!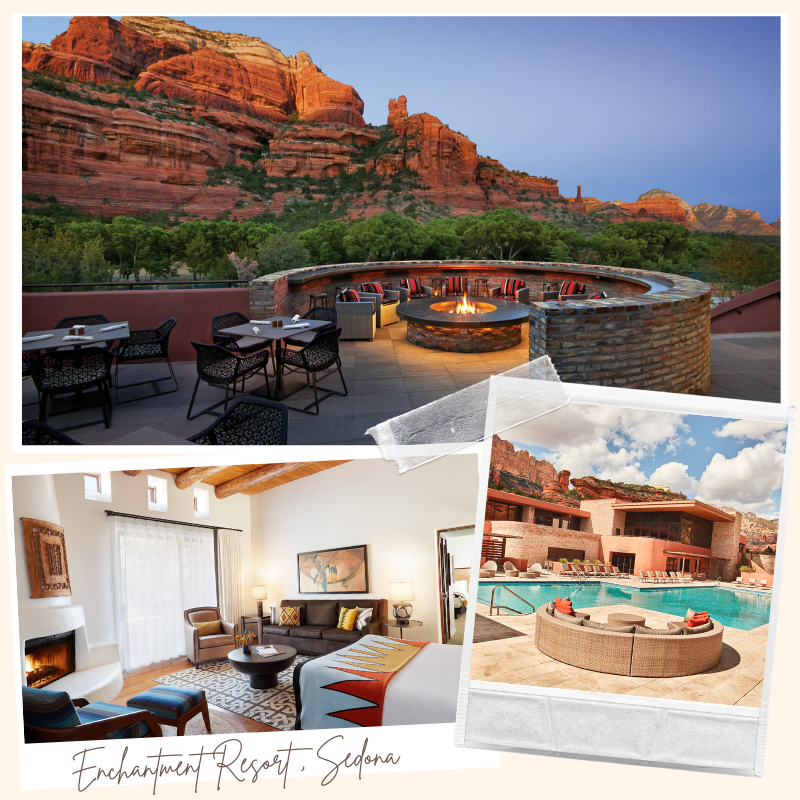 #3. Amazing Adventures
Sedona offers so many incredible luxury experiences that we are able to arrange just for you. Here are some of our client favorites:
Sunset Trolley tours to the famous Schnebly Hill Formation, something that is not

to be missed. The Grand Finale stop is at Sedona's airport Mesa. With Thunder Mountain as a backdrop, you'll experience Sedona from its most panoramic viewing point as you watch the sun settle in the Arizona skyline.

Seven Canyons Access to private golf course

Private Wine Tours

Antelope Canyon

&

Horseshoe Bend

- exclusive access to native american reservation along with private guide/driver

Grand Canyon

- private guides/tour or flightseeing with lunch overlooking some of the most amazing views

Hot Air Balloon Ride over Sedona (talk about incredible sight-seeing!!)
Lake Powell - build a couple days into your itinerary to get a boat charter
#4. Epicurean Experiences
The culinary artists (aka chefs) in Sedona are known to captivate taste buds. Lisa Dahl is one of the country's leading female chefs and restaurateurs who has pioneered the culinary scene with her amazing restaurants for the past 25 years. She is the executive chef and owner of 4 incredible restaurants including Dahl & Di Luca Ristorante Italiano, Cucina Rustica, Pisa Lisa and her newest, most buzzed-about addition, Mariposa Latin Inspired Grill. Another chef worth the culinary rave is Chef Walter from Rene at Tlaquepaque. At 13 he started as a dishwasher and quickly worked his way up to chef. The courtyard at Rene transports you to a simpler time where you can slow down and relax. The bubbling fountains and beautiful gardens sing to your soul while the delicious aromas seduce your senses and your palate. Take in the breathtaking views of the red rocks while tasting the flavors of Arizona and beyond.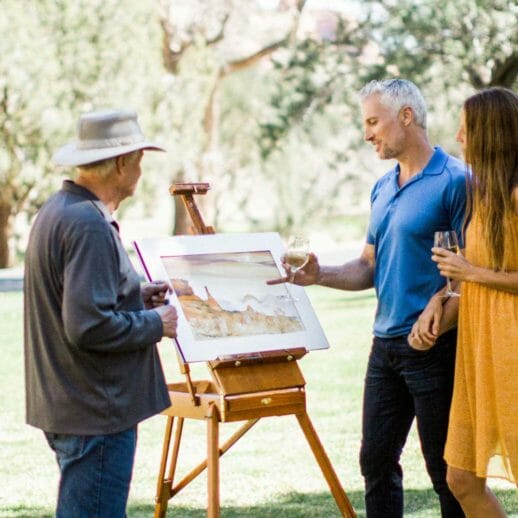 #5. Nurture the Soul in the Great Outdoors
The views alone in Sedona are a reason to escape. But what if you could go deeper than your surroundings and experience tranquility at the spa? Mii amo's spa experience allows you to relax as the intuitive therapists at the Spa Suites Enchantment Resort put your mind & body at ease. Mii amo is a destination spa that captures the calming and relaxation you look for in a vacation retreat.
If you're ready to experience an incredible escape to Sedona let us know. We'd love to help you try a whole new vacation style to create a true luxury trip. Receive the VIP Travel Experience touch providing you with even more tips and advice on must sees and dos!
Email me at tammy@viptravelexperience.com to get in touch and get started.
It's a big world out there and we want you to experience it.
Email us tammy@viptravelexperience.com and justin@viptravelexperience.com to get in touch so we can get started when you're ready!