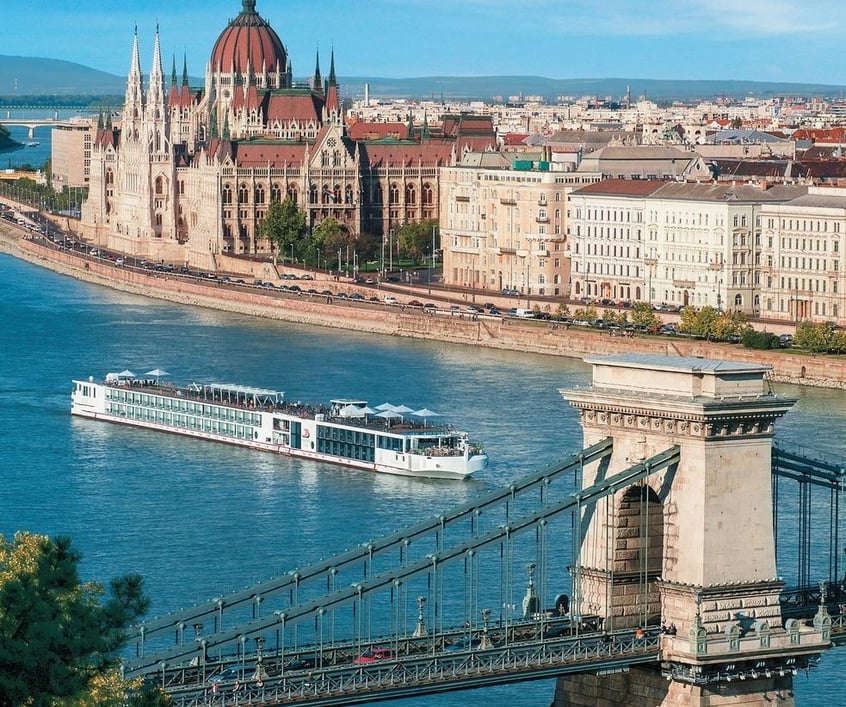 When talking about a river cruise typically you think of cruising along a river in Europe (some of our favorites are the Danube, Rhine, Seine, & the Douro). And because you'll be cruising through different parts of the different countries it can be hard to know what or how to pack. We thought why not have everything you need prior to embarkation by shopping at our personal luxury travel store. Here are some of our packing tips for any river cruise excursion!

#1. Pack Light
Pick a color scheme with your clothing and use items that are versatile. Mix and match your pants and tops to make the most of the outfits you are packing. Try come base neutrals like black, tan, navy & white for bottoms and outerwear. Then you can add in those pop of coordinating color or prints with your tops! This is also super helpful in also making your suitcase not nearly as heavy (always a bonus!).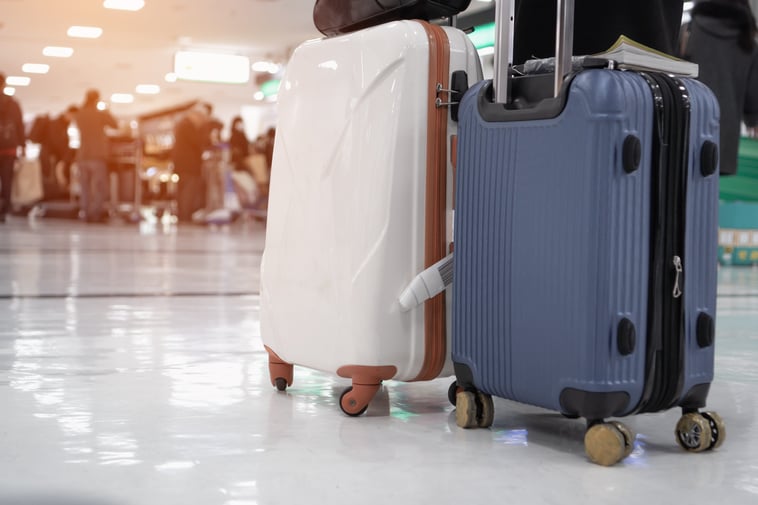 #2.Use Packing Cubes
Packing cubes help you organize your luggage really efficiently to make the most of your suitcase size. This will make it much easier to pack & unpack on the boat. We suggest using large packing cubes for jeans, shorts & outerwear. Then medium sized packing cubes for tops, and lastly small packing cubes for your undergarments.
#3. Use a Carry-On Sized Suitcase
This might seem crazy but trust us! Even if you plan on checking your bag it'll make your cabin feel a lot bigger if you don't have ginormous suitcases taking up space. Space in Europe is limited whether it's a beautiful boutique hotel or a ship cabin so if you're doing a pre- or post-night stay you'll want a small bag to take to & from.
#4.Tees & Tops
For the day time we suggest bringing 5-7 options. Packing a mix of long and short sleeve is best depending on the season. T-shirts, sleeveless vests, blouses, and polos.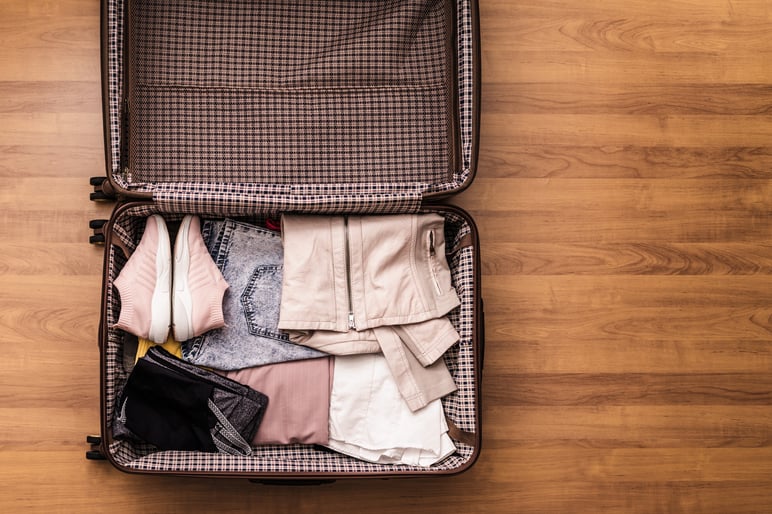 #5. Outerwear
Jackets, cardigans, sweaters - you're going to want one. But that's just it (not 5 of them!). Sometimes it might be breezy at night when you're taking a stroll around a city or perhaps it's a surprisingly cold day and you want something to wrap up in, having a sweater or jacket is just what you'll want. We suggest packing something neutral that will go with your other wardrobe picks.
#6. ShoesSneakers are a must!! Or anything that you would consider comfortable walking shoes, think a shoe that you could wear being on your feet all day. You'll be doing some good walking on different terrain including cobblestones so be prepared. (Highly recommend lightweight as well!) Sandals are great for the summer and ankle boots are great for fall/winter time. Mules/flats are perfect for almost anytime of year!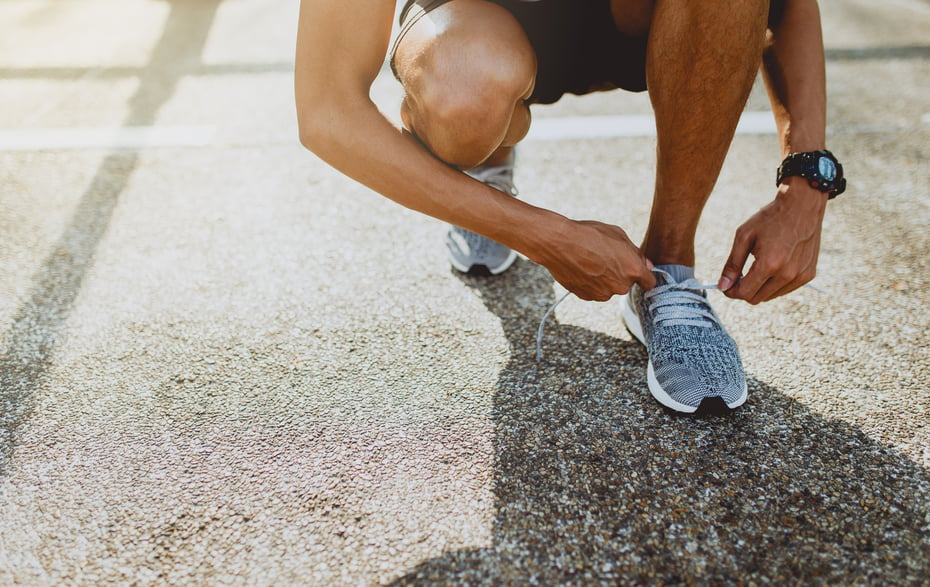 #7.Travel Document Booklet
Something that holds all your travel documents and passports is perfect to have onhand so you can easily access these when necessary (like getting on and off the boat).
#8. Miscellaneous Essentials

Refillable water bottle

Tide-to-go pen

Compression socks (for that international flight!)

Motion sickness medicine (just in case but probably not needed!)

Mask & hand sanitizer/wipes
If you're ready to experience an incredible river cruise or any luxury travel experience let us know. We'd love to help you try a whole new vacation style to create a true luxury trip. Receive the VIP Travel Experience touch providing you with even more tips and advice on must sees and dos!It is the mission of VIP Travel Experience to take you beyond the highlights for bespoke or unique experiences. VIP Travel Experience specializes in custom-crafted vacations! Let us help you plan your next dream adventure! If you're ready to have your luxury vacation redefined by VIP Travel Experience we are here to help you get started and give you all the travel tips you'll need to know about traveling during times with Covid.Email me at tammy@viptravelexperience.com to get in touch and get started.
It's a big world out there and we want you to experience it.
Email us tammy@viptravelexperience.com and justin@viptravelexperience.com to get in touch so we can get started when you're ready!
#7. Travel Document Booklet
Something that holds all your travel documents and passports is perfect to have onhand so you can easily access these when necessary (like getting on and off the boat)