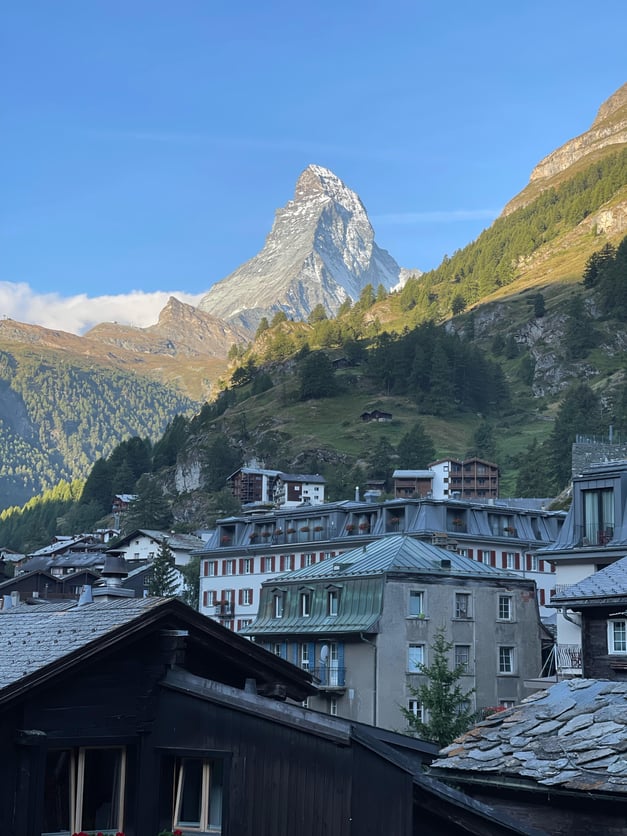 Let's quickly chat about the elephant in the room and the question that everyone is dying to know: Did Europe close borders again? Truth: NO!
Here's the scoop...in June, the European Union placed the USA on a "safe list," which allowed American citizens to return to traveling in Europe. Last week, the European Union announced they were removing the USA from a safe list of travelers to the European Union due to the surge in positive covid cases in the USA. So what does this mean for you as a traveler? It's actually good news!!! Each country has their own authority to decide how to proceed with opening their borders. It is more important now than ever to work with a travel advisor to help maneuver all the new travel requirements as they are ever changing.
I'm so very happy to report that a trip that has been 2+ years in the making successfully traveled earlier this week!!! While travel to Europe resumed in June, this week marks VIP Travel Experience's second travelers to Europe since March 2020. We (have and) are receiving texts and photos that they are having a fabulous time in Switzerland(above photo). I am living vicariously until my European trip in a couple of months. And if you're wanting to live vicariously through a European travel destination then you'll love this week's article all about Switzerland!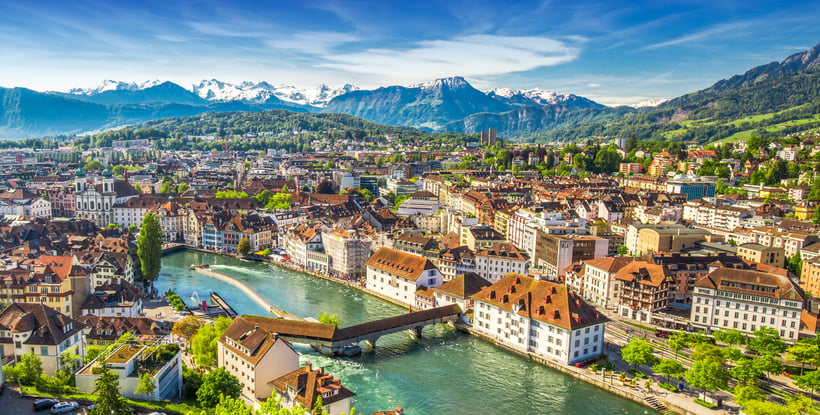 For as small of a country as Switzerland is it offers BIG views. With such a wide range of sights and activities there's something for everyone. From active outdoor enthusiasts, foodies to culture fans you'll never get bored. There are many ways to explore Switzerland and something fun that I love to tell our VIP luxury clients about is the three different regions of Switzerland. German (Lucerne), French (Zermatt) and Italian (Lugano). Each of these regions are must sees in our opinion and here's why.
Lucerne
Lying at the north end of Lake Lucerne, the town has a well-preserved medieval core with elegant historic buildings, and a such a cheerful & friendly atmosphere. This is also where you can travel to see some of the most breathtaking views of the notorious snow capped mountains amid the town. When you're visiting Lucerne we suggest you start by spending a few hours strolling through colorful Old Town. With it's beautiful old buildings, bridges, cobblestone alleyways and beyond gorgeous medieval squares it's the perfect start to your Switzerland vacation. Do some shopping throughout your stroll at the shops, boutiques and little cafes. Also, where you will find some of the arguably best restaurants in Lucerne.
Another must see when in Lucerne is Glacier Garden. Discovered in 1872 but was formed during the ice age, over 20,000 years ago. It consists of polished glacier rock and a group of 32 potholes which formed at the base of waterfalls of melting glacial ice. Among the glacier are fossils of shellfish and palm fronds which are from more than 20 million years ago - isn't that amazing?! Also make sure to see the range of interactive exhibits that take you through the impact of climate change, a mirror maze and even an observation tower. This natural wonder is absolutely one of the most interesting attractions in Lucerne.
Zermatt (Matterhorn)
Quite perfect by nature, Matterhorn is a jagged rock "tooth" rocketing into the heavens. Known as the jewel of the Swiss Alps and is by far the most famous mountain in Europe as it looms over the breathtaking Alpine panorama. Discover the many experiences and activities at Matterhorn. For starters, Gornergrat is one of the best views imaginable. This viewer platform allows you to admire Matterhorn and the surrounding mountain.
The Matterhorn glacier paradise is the highest summer ski region in Europe and yes, it is open 365 days a year! If the sun isn't shining there is still plenty to do. The Matterhorn Museum gives you the historic development of Zermatt from a mountain village to an Alpine holiday resort and has many photographs and facts for the history buffs explaining all about the first ascent of the Matterhorn.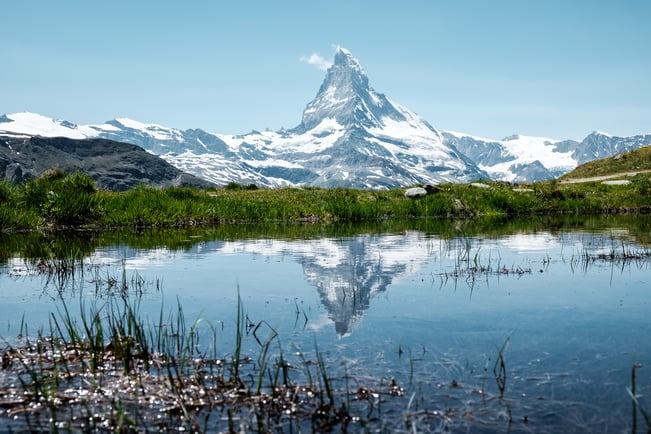 LuganoNow talk about picturesque, Lugano is 100% the most scenic place as it is famous for its beautiful quasi-Mediterranean scenery. Lugano is the Italian speaking region of Switzerland many travelers take the Bernina Express bus through northern Italy to Lugano. It allows you to travel along the scenic shores of Lake Como and Lake Lugano. With it's lakeside promenades, parks on the waterfront, super chic shopping streets and lively squares with arcades and restaurant tables it is easy to fall in love with Lugano. If you've heard of Lugano then you've most likely heard of Lake Lugano. On every shore there are wood-cloaked slopes that descend into the water. The lake is long and beautiful (as you can see below), and because of how the peaks are arranged on the shore you only get to see a small portion of the lake from Lugano. There is a whole log of excursions you can partake in to fully take in the whole lake's view.

PRO TIP: Take the opportunity to see more of the beauty by boat on this luxury travel experience! The most popular boating travel experiences are the morning cruise and panoramic cruise, or you can also set off by boat to see Lugano's city lights twinkling on the lake at night. SO PRETTY!!!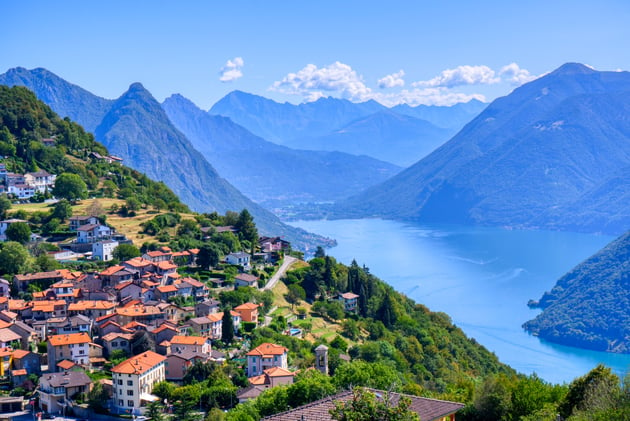 The reason we love sending our clients to Switzerland is because there are so many unique ways to explore and see this incredibly authentic country. Not to mention the types of experiences you'll be able to embark on are what make Switzerland such a special and perfect luxury destination getaway. Our top favorite luxury travel experiences that are available via our concierge travel services, which make Switzerland so special are...
Horse drawn carriage in picturesque Roseg valley

Glacier Express train ride through the alpine heartland

Exclusive VIP cable car with a glass of champagne

Candle light dinner on Mountain top

Swiss picnic lunch on top of the fabulous Mount Pilatus

Glacier Palace experience on Klein Matterhorn
If you're ready to have your luxury vacation redefined by VIP Travel Experience we are here to help you get started and give you all the travel tips you'll need to know about traveling during times with Covid. Email me at tammy@viptravelexperience.com to get in touch and get started.
It's a big world out there and we want you to experience it.
Email us tammy@viptravelexperience.com and justin@viptravelexperience.com to get in touch so we can get started when you're ready!