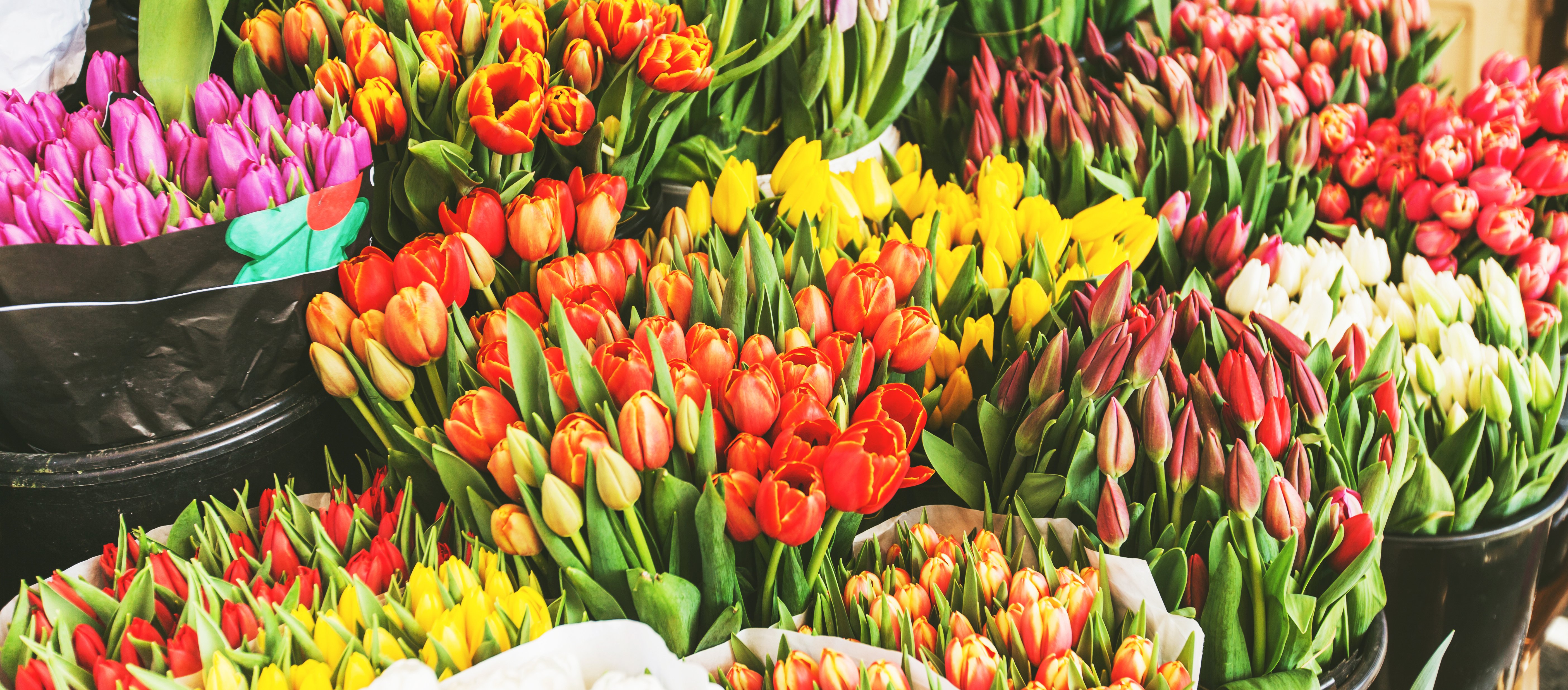 Do you know the history behind why Amsterdam is known for their incredible tulips?

There is a whole story dating back to the Middle Ages. These vibrant flowers quickly rose to an important status symbol. The rarer and more unique, the pricier the flower. Amsterdam merchants were making profits of up to 400% in the East Indies and showed off their wealth with grand estates and magnificent gardens. Some of the less wealthy remortgaged their homes for a chance to take advantage of the tulip craze when bulbs were reportedly changing hands as much as ten times a day!! Kind of like the housing craze in today's world - pure craziness.
This floral trend bubble burst and the wave of bankruptcy and financial woes happened fast! Fortunes were made and lost overnight. While the Tulip Mania trend is far from over the tulip craze still continues in the Netherlands and is celebrated as part of their culture and past history.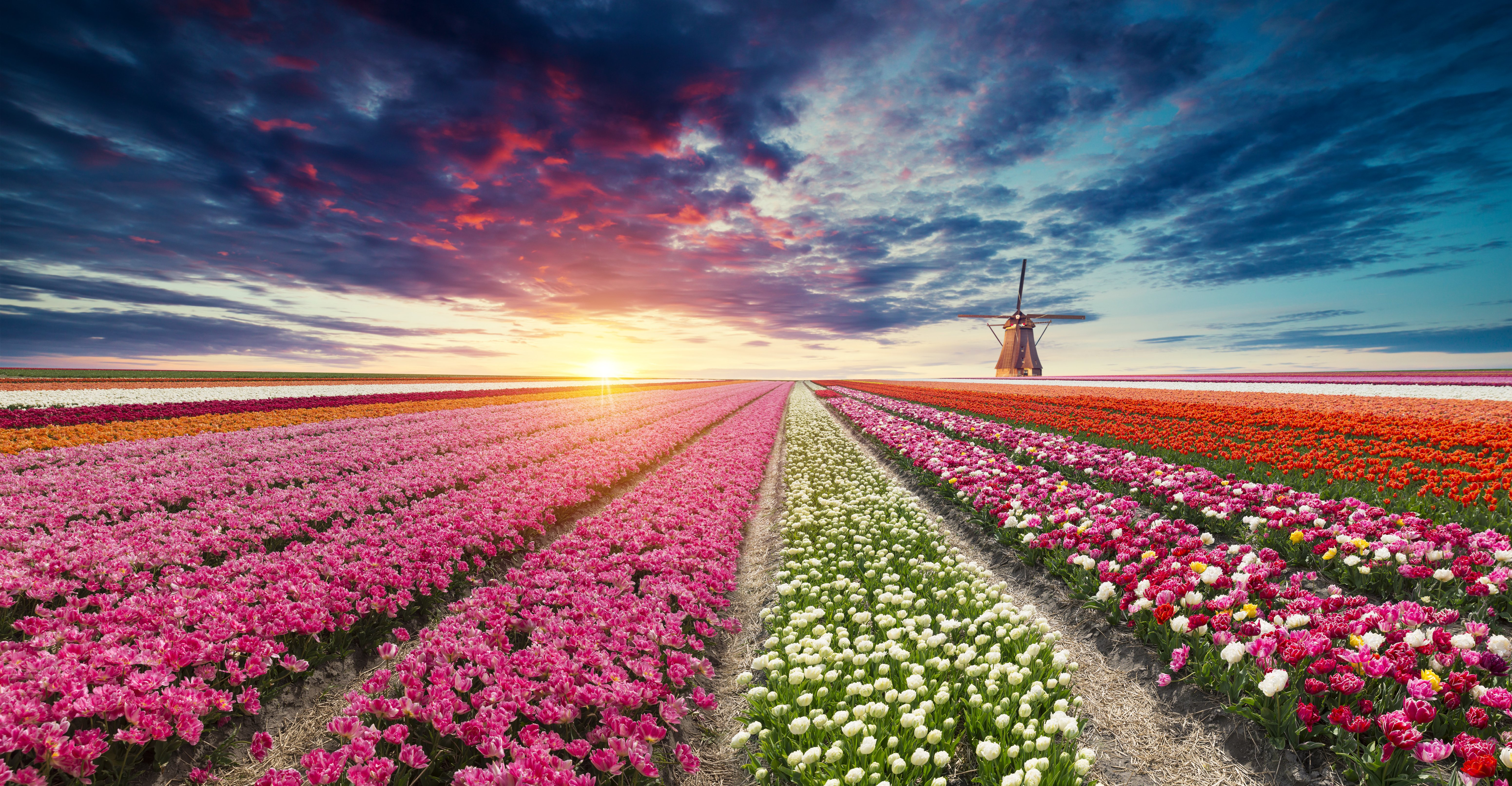 Nowhere boasts as much flower power as the breathtaking Keukenhof Gardens. For only a few scant weeks between mid-March and mid-May, the Gardens showcase over 7 million planted bulbs on nearly 80 acres of greenery and welcome nearly a million visitors. Enjoy the fields in nearly any way you choose via walking, bike paths, even waterways where electrically-propelled whisper boats can reach. Take a romantic stroll through the fields, as you are captivated by the beauty and fragrant scents, see the unique artworks and sculptures on display, and be sure to stay for the flower shows and exhibits detailing the Tulip Mania.
These delicate flowers are a part of pure history in the Netherlands and an experience that is not to be missed. So imagine indulging in Belgian chocolates, the most delicious warm waffles and mouth watering cheeses all while cruising along the rivers in the Netherlands. Doesn't that sound decadent? (I'm getting hungry just thinking about it.)
The river cruise voyages by Ama is an opportunity to celebrate spring in the Netherlands and Belgium when the Keukenhof Gardens and Floralia come alive. You'll be able to see Amsterdam's colourful canals, which really are as picturesque as you see on the postcards. But why are these itineraries so incredible? Well that's because it's a once in a decade opportunity meaning you'll be able to witness one of the most RARE horticultural phenomenon. Happening only once every 10 years, the Netherlands' Floriade Expo is taking place alongside these itineraries setting sail in 2022. This expo will be happening from April 14th - October 9th 2022.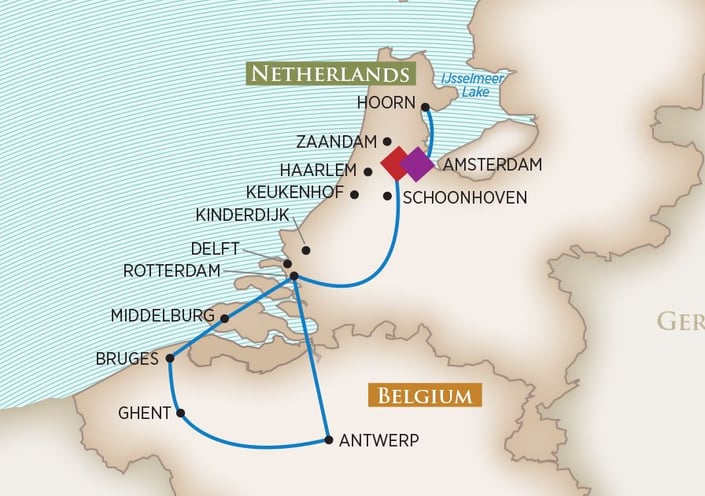 Tulip Time
Amawaterways
8 Day, 7 Night | Roundtrip Amsterdam
Celebrate spring in the Netherlands and Belgium when the Keukenhof Gardens and Floralia come alive. Experience Amsterdam's colorful canals, the whimsical Kinderdijk windmills and the art of Rubens and Michelangelo. Discover the timeless traditions of Delft porcelain and revel in the medieval architectural treasures of Bruges, Middelburg and Ghent. Throughout your journey indulge in Belgian chocolates, warm waffles and delicious cheeses—all while savoring the storybook atmosphere of the region. (Itinerary details above)

Countries: Belgium, Netherlands
Rivers: Dutch & Belgian Waterways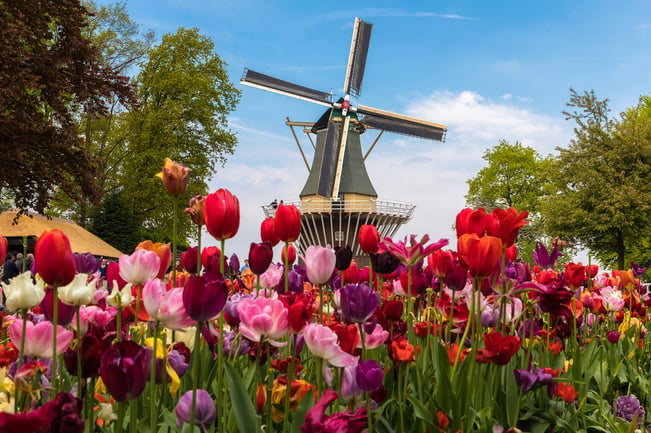 Best of Holland & Belgium
AmaWaterways
8-Day, 7-Night | Roundtrip AmsterdamImmerse yourself in a feast for the senses as you travel through the Netherlands and Belgium. Taste rich Belgian chocolates and listen to the distinctive clanks and charms of mechanical instruments at Utrecht's Museum Speelklok. Admire the beautiful architecture and artistry of castles that include Utrecht's de Haar, Brussels' Beersel and Ghent's Caste of the Counts of Flanders. Inhale the aroma of freshly pressed Belgian waffles and Dutch street fries. And feel the gentle breeze dance along your cheeks as you cruise through the Amsterdam canals. As a diverse array of knowledgeable and gracious local guides share each destination's unique history with you, you'll return from this cruise having experienced the best of Holland and Belgium! (Itinerary below)

Countries: Belgium, Netherlands
Rivers: Dutch & Belgian Waterways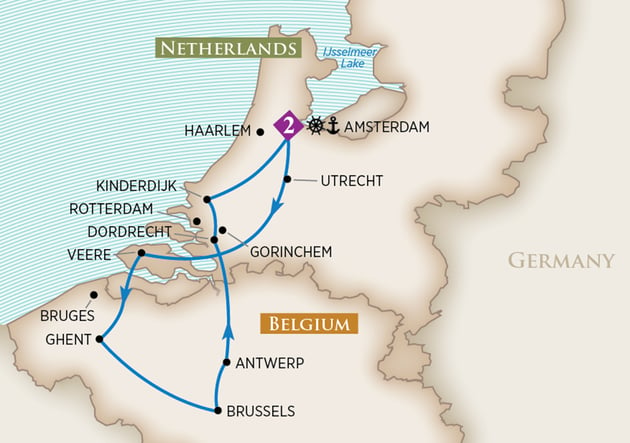 Tulips & Windmills
Viking
10-Days, 9-Nights | Roundtrip Amsterdam
Admire the genius of the Dutch Masters at Amsterdam's Rijksmuseum. Explore Hoorn's seafaring heritage, Arnhem's World War II history and Antwerp's Renaissance splendor. See colorful ribbons of farmland as Dutch tulips come into bloom. Sample Belgian beers and chocolates. Step into the Middle Ages in Bruges. Roam Keukenhof Gardens, the world's largest floral park. The best time to see the Low Countries is spring, and the best was to see them is on our 10-day cruise. (Itinerary below)

Countries: Belgium, Netherlands
Rivers: Dutch & Belgian Waterways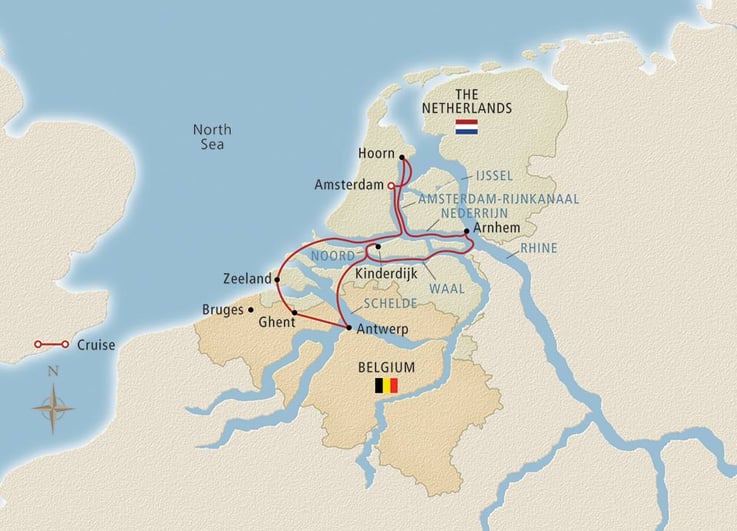 If you're ready to have your luxury Tulip vacation redefined by VIP Travel Experience we are here to help you get started and give you even more tasty tropical destinations you must try.Email me at tammy@viptravelexperience.com to get in touch and get started.
It's a big world out there and we want you to experience it.
Email us tammy@viptravelexperience.com and justin@viptravelexperience.com to get in touch so we can get started when you're ready!