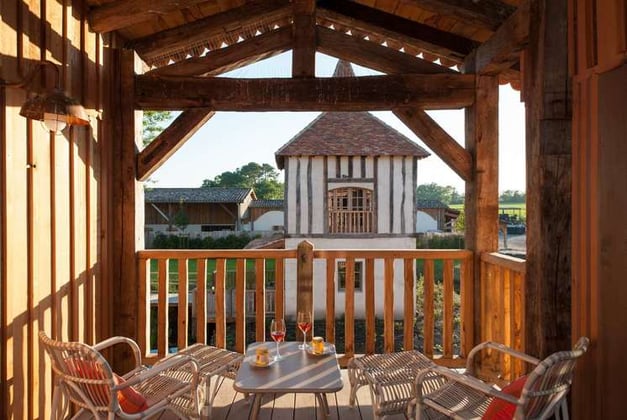 France has so much to offer from delicious cheeses and wines to destinations with views that are considered some of the most beautiful places on the planet. While France may be known for the Eiffel Tower but there is so much more to this gorgeous country. There are so many ways to travel throughout France to make it one of the best luxury destinations to visit. And we've come up with our top 7 favorite hotels located in a few different regions of France that you simply can't pass up.
#1. Le Bristol Paris, Oetker Collection (below)
Paris, France
Located at one of the most prestigious addresses in Paris, Le Bristol Paris is an icon of French elegance and art de vivre. This hotel boasts 190 rooms and suites, making it one of the largest in Paris, and now completely renovated. Each room has been preserved with all of their classic sophistication including furnishings from the Louis XV and Louis XVI eras complete with original artworks. All complemented by a bright, contemporary palette of soft hues, sumptuous woodwork and noble interiors. Not to mention the views to that extend over Paris's rooftops, all the way to the Eiffel Tower and Montmartre.Le Bristol is arguably best known for its outstanding dining tradition for over 20 years, holding 4 Michelin stars between it's 2 restaurants Epicure and 114 Faubourg. A true spirit of joie de vivre eludes the hotel from early morning to after midnight with relaxation in the lush, 13,000 sq ft court. And before heading to Paris here are our favorite things that you must experience while you're there.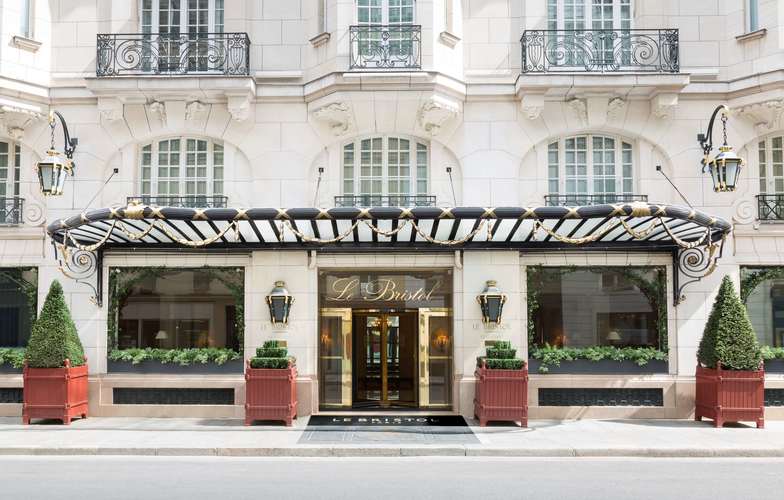 #2. Ferme Saint Simeon, Hotel (below)
Normandy (Honfleur), France
A beautiful 17th century Norman house located on the heights of Honfleur, which boasts a panoramic Seine Estuary view and puts you right in the historical center of Honfleur. Only a 2 hours drive from Paris and is an ideal starting point to discover Normandy with some incredible excursions such as the World War II D-Day beaches, the Cider and local cheese routes, and Deauville (the famous cliffs of Etretat and the Mont Saint-Michel).
35 rooms and suites situation between the Farm, main building and the Manor situated in the gardens of the Farm. At the Ferme Saint Simeon, the rooms have been designed to make you feel as tranquil as possible. High quality and warm materials including oak parquet flooring, old woodwork, sumptuous fabrics and a peaceful tone of grey...or fine amber marble that adorns the spacious bathrooms (some of them are equipped with steam shower and balneo bathtub).
Sunlight plays off the grounds at Ferme Saint Siméon which may remind you of a real life impressionist painting (and for good reason!) Claude Monet and his fellow artists dreamed up the Honfleur School while drinking cider under these very apple trees.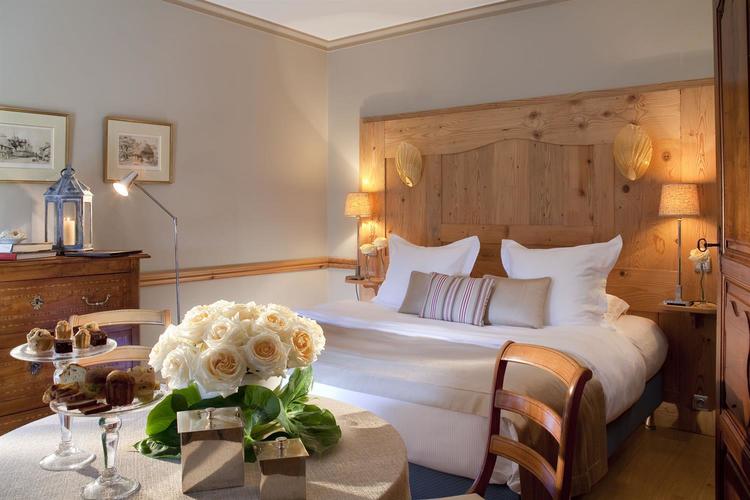 #3. Le Couvent des Minimes Hotel & Spa L'occitane (below)
Mane En Provence, FranceYou'll find this gem of a luxury hotel nestled in the heart of Provence. A family-style spirit that is steeped in history and with beautiful natural surroundings including the backdrop of the picturesque village of Mane, truly the epitome of Provençal style and traditions.
46 charming rooms and suites, the "House", and a "Le Couvent des Minimes Spa L'Occitane," was the first to open in France. Certain bedrooms have a private garden, or a patio, and others with a terrace creating a sublime place, an enclave of happiness with decoration inspired by simplicity and purity.
Spa Treatments are lavished in 6 cabins. The Spa also offers a hammam, two saunas, inside & outdoor swimming pools, and a fitness room.
Le Couvent des Minimes, Hotel and Spa offers a complete range of leisure activities, whether it is in the hotel or in its neighborhood. Besides the Spa, the hotel has a heated outside swimming pool, and a tennis court enlightened at night. For swing amateurs, Golf of Lubéron, 18 holes drawn in a natural reserve in the colors of Provence and Golf of Digne La Lavande. For Provence lovers, Mane and its surroundings are a gold mine.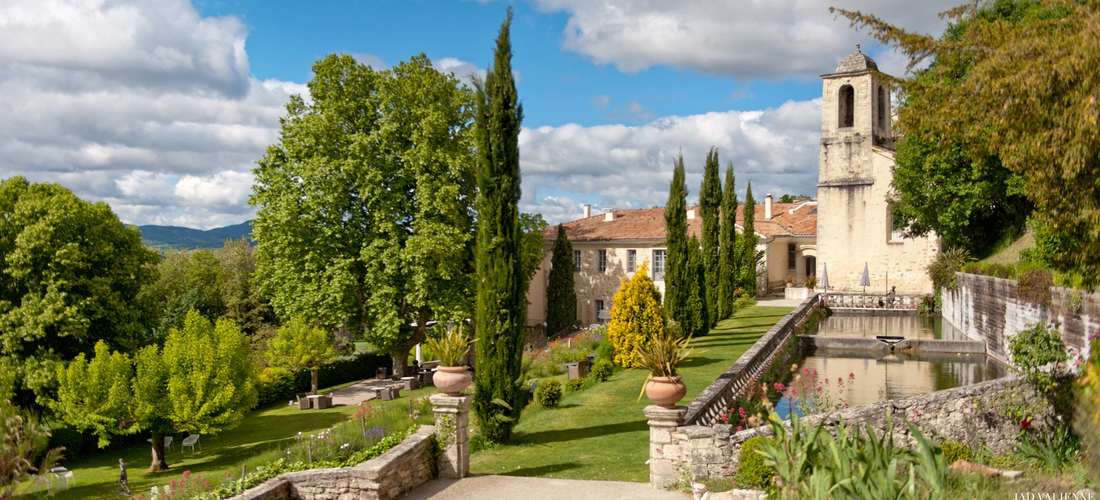 Another
#4. Airelles Gordes, La Bastide (below)
Gordes, FranceIn the very heart of Gordes, in a village suspended between the sky and the lavender fields, set atop a rocky outcrop, lies the stately and elegant Airelles Gordes, La Bastide. Offering panoramic views over the unique Luberon valley is a 5-star Palace hotel in one of the most beautiful villages. With its sumptuous decor in 34 rooms and 6 suites includes its 2,000 artworks makes for an ancestral residence reflecting the 18th century in all its glory. Come travel in time!
Carved into the rock, Le Spa Sisley is an invitation to focus on inner well-being. Away from the heat, the spa enables guests to savor an organic form of happiness. La Bastide de Gordes is a destination in and of itself.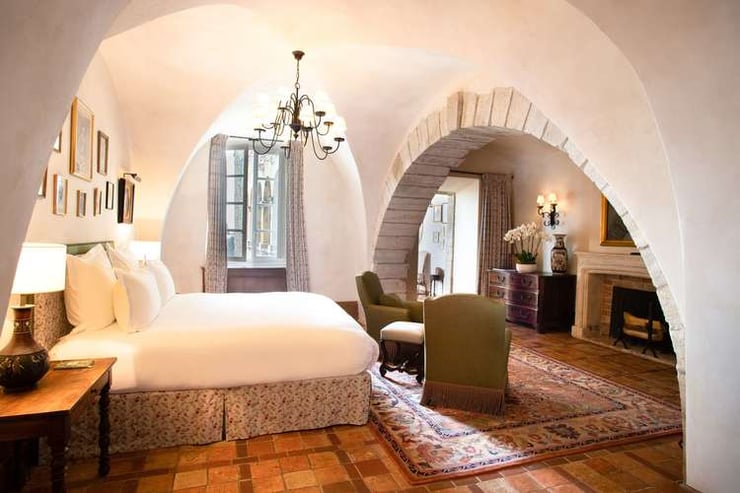 #5. Les Sources de Caudalie (below)
Bordeaux, FranceLocated among the vineyards of Château Smith Haut Lafitte, Les Sources de Caudalie is a Graves great growth. Inspired by the "French Paradox," which refers to a study proving that the French diet and lifestyle, is conducive to good health. Between vineyards and forests, the architect Yves Collet was created from scratch. Contemporary buildings from recycled local materials are all in tune with the surroundings and the hotel's values: well-being, generosity, authenticity, high-quality service, and emotion. Welcome to a universe where everything is devoted to nature, taste and senses.
40 rooms and 21 suites are named and decorated to maintain different facets of the Aquitaine region. The cottages revolve around the region's rich, varied culture as reflected in paintings, antiques, and warm-colored fabrics.
This Palace of the Vineyards offers unique experiences including the two-Michelin-starred restaurant La Grand'Vigne, the bistro-style La Table du Lavoir, the wine bar ROUGE and the Caudalie Spa. A stay in the Palace is the perfect gateway to discover a vegetable garden, outdoor pool, indoor pool, and Jacuzzi overlooking a peaceful lake to give you the French getaway you've been craving.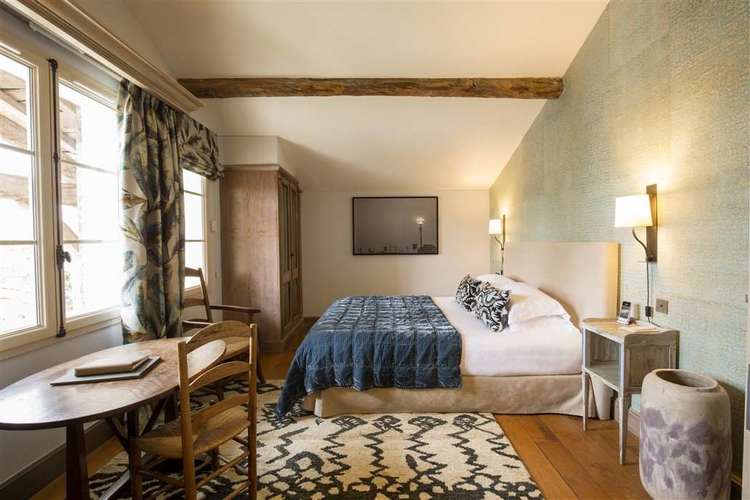 If you're ready to have your luxury vacation redefined by VIP Travel Experience we are here to help you get started and give you all the travel tips you'll need to know about traveling during times with Covid. Email me at tammy@viptravelexperience.com to get in touch and get started.
It's a big world out there and we want you to experience it.
Email us tammy@viptravelexperience.com and justin@viptravelexperience.com to get in touch so we can get started when you're ready!