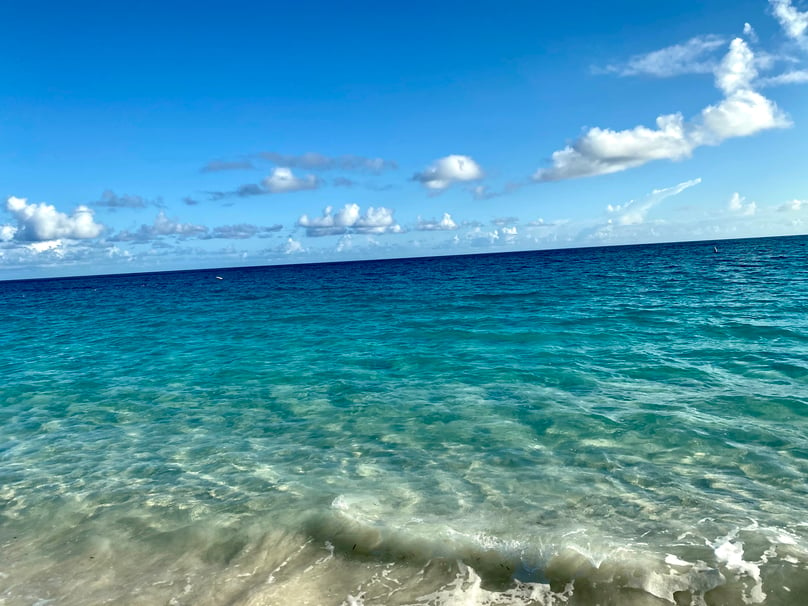 A couple weeks ago I had the pleasure of visiting Turks and Caicos for an educational trip with a few travel advisor colleagues. We toured several 5 star Virtuoso resorts, including Amanyara, Wymara, Grace Bay Club, and our hosts, The Palms Turks and Caicos and The Shore Club. Our hosts were uber welcoming and there was no better place to spend a workcation than in this tropical paradise. It was great change of pace and I think that is something we all can use. You would not believe how popular these resorts are and how full they were during our visit. Did you know that Turks is 50% vaccinated? Making it a very hot destination spot during pandemic times.
Honestly, no filters needed. Spectacular white-sand beaches and unbelievably blue waters are stars of this sparsely populated chain of Caribbean islands. But the real appeal of these islands? It lies below the water. Turks and Caicos has one of the world's largest networks of coral reefs - providing exceptional diving and snorkeling. The turquoise inshore flats and deeper aquamarine offshore waters guarantee world-class fishing. Turks is a British Overseas Territory that is super accessible by non-stop flights from several southern gateway cities. Whether you're looking for some R&R or to go on some water adventures this is one of the best destinations in the caribbean.
The most asked question we get when clients decide Turks and Caicos is their set destination is which resort to stay at. With the number of hotels and resorts we understand how confusing it can be to choose the right one for you. And that's why we love doing what we do. Helping you decide which place is the right fit for you to ensure your vacation hits all the boxes is something we pride ourselves on. One thing that you can't identify on the internet is the vibe of the resort and the security of the area. Is it for singles, couples, solo travelers, families, etc. I was amazed at the different personalities of each resort. Do you want total seclusion or lots of activity? Is the pool or the beach your happy spot?
To help you get a better idea of what Turks and Caicos has to offer we thought we'd share some of the best luxury resorts on the islands. **Remember booking with VIP Travel Experience will allow you some extra luxury amenities that are too good to be missed.

1. The Palms - A Turks and Caicos laidback luxury resort on Grace Bay
A 72-suite resort on the island of Providenciales (above), The Palms Turks and Caicos is recognized as one of the top luxury resorts in the Turks and Caicos Islands and one of the Caribbean's best-kept secrets.
Located just steps away from the flawless white sands and sparkling turquoise waters of the Grace Bay Beach – ranked as among the most beautiful in the world – The Palms Turks and Caicos offers maximum pampering and indulgence.
Boundless ocean views from stylishly-appointed suites ensure peace and tranquility while world-class amenities; including a 25,000 square foot spa and state-of-the-art infinity pool, promise rest and relaxation.
A well-equipped fitness centre, together with water sports and tennis cater to more active guests and a dedicated children's club provides fun and excitement for our younger guests.
What I loved about The Palms Turks and Caicos...The. Best. Spa. Ever. - it was the epitome of serene! The accommodations were very spacious and beautiful foliage. The views of the sunsets over Grace Bay were spectacular. I was truly relaxed and it was the refresher I needed. Food and service were 5* luxury. I loved Parallel 33 Restaurant and the music was really enjoyable during dinner.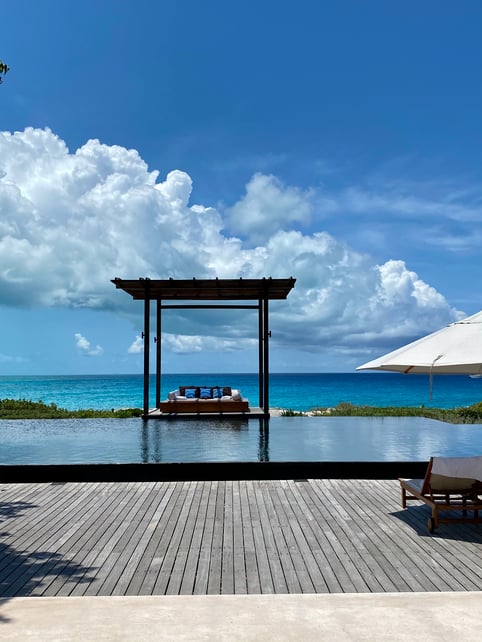 2. Amanyara - Basking on the secluded shores of an 18,000-acre nature reserve, Amanyara's (above) lush tropical pavilions overlook half a mile of white sand and the turquoise waters of North West Point Marine National Park. It is a retreat for all ages, with restorative wellness retreats and endless possibilities for discovery above and below the waves.
My thoughts on Amanyara - WOW! The ultimate in seclusion and exclusivity. There were 38 rooms and 20 villas (on 2 acres each) built on 122 acres. Rooms are not visible from the main road, you walk down a path surrounded by vegetation offering privacy from surrounding villas. Villas are serviced by a staff of personal chefs and housekeepers making it ideal for multi-generational families and couples traveling together. Because it was so quiet and serene, I was almost surprised to find so many activities available for kids and adults. I was already relaxed just being in Turks, but at lunch I nearly fell asleep, it was that relaxing! While this may not be the resort for everyone, it most definitely is the perfect luxury resort spot for some.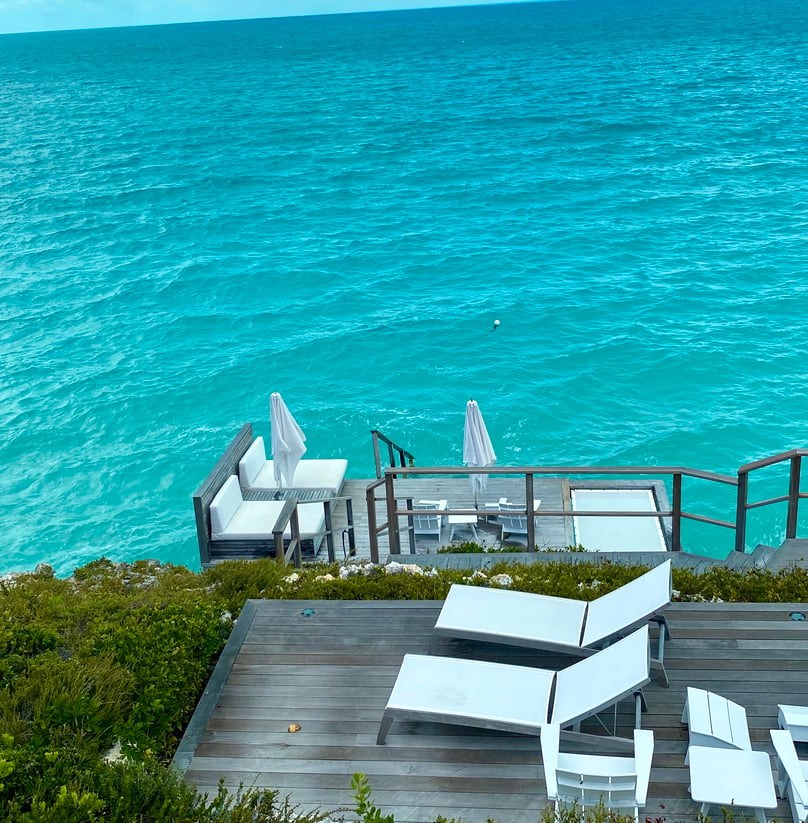 3. Wymara – Situated on the pristine Grace Bay Beach, island charm meets effortless elegance at Wymara Resort & Villa (above).
Experience a Caribbean sanctuary on Turks and Caicos' iconic Grace Bay Beach. Take in the panoramic views of the glistening water and feel the warmth of the pristine sand beneath your feet. Discover an unparalleled culinary experience by award-winning Chef Andrew Mirosch, who draws inspiration from local ingredients and international influences. Whether enjoying the luxury and tranquility of Wymara Resort, or retreating to a secluded private Villa perched above turquoise waters, Wymara Resort and Villas is an unequivocal oasis for all.
There are 7 villas available (located off resort), a shuttle runs between the villas and the resort, so villa guests can enjoy resort amenities. Upon arrival at the resort, you are welcomed by the beautiful pool and find many relaxing in the Bali beds surrounding the pool. The beach area was really nice and relaxing as well.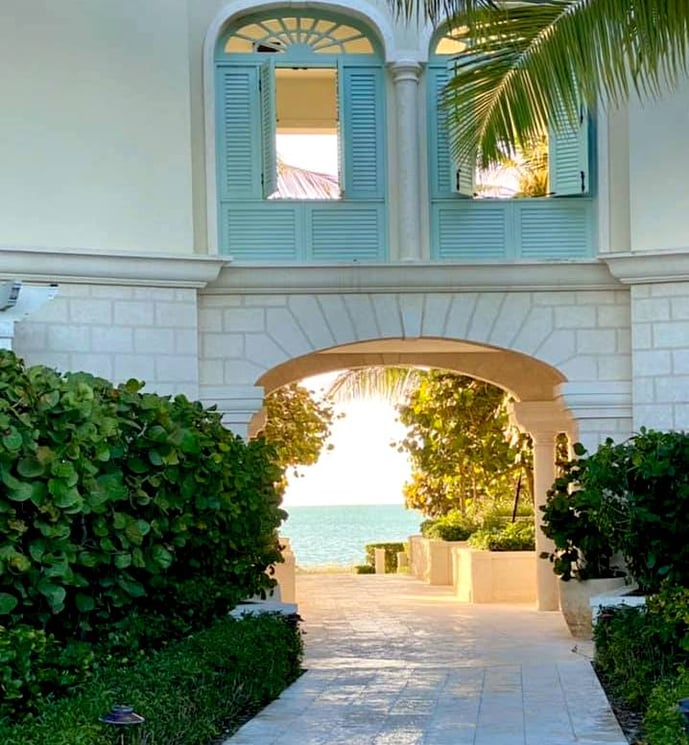 4. The Shore Club - Defined by a spirit of relaxation and adventure, The Shore Club resort (above & below) brings an exclusive Turks and Caicos resort experience to the most sought-after stretch of Providenciales: Long Bay Beach, a stunning, secluded beach minutes away from Provo's town center. An indulgent spa, four pools, three restaurants, luxurious accommodations, and breathtaking views elevate the resort beyond paradise. The Shore Club – designed by the Hartling Group – invites guests to discover their own balance of well-being and indulgence.
The Shore Club offers complimentary use of non-motorized water sports equipment, from snorkels to sea kayaks. With the Dune Spa, a fitness center, three restaurants, boutique shopping, four pools, and a Kids Club – The Shore Club has something for everyone.
What I loved about The Shore Club? It is the only resort on Long Bay Beach so it was very relaxing and I felt like I was on a private island. We enjoyed watching kite surfers practicing nearby. The food was off the charts wonderful and I am still obsessing over the pool area there. I truly loved my very spacious accommodations with gorgeous view. The sand and water are all together a different experience than Grace Bay. I really loved the option of private villas with easy access to resort restaurants and pools onsite. The Shore Club is known for the most instagrammable pool in Turks and Caicos. I loved our split stay on Grace Bay and Long Bay to get the best of both worlds. Highly recommend - whether on a Honeymoon, a caribbean active adventure, a luxury romantic getaway, or the most authentic Turks and Caicos cultural experience - it's all a travel experience you don't want to miss.

5. Grace Bay Club
Timeless luxury - The elegance of white sand greeting crystal waters inspires the timeless luxury of the iconic and original Grace Bay Club, situated on one of the world's most beautiful beaches. Here, grace extends beyond the resort's name to infuse breathtaking sunrise strolls and romantic sunset dinners with sophistication. Guests enjoy access to myriad activities, a selection of pools and innovative dining offerings.

Beauty and Sophistication - The world renowned Grace Bay Club (below), the first luxury all-suite resort in Turks & Caicos. It is perfect for families and adults or adults traveling together. It's beachfront destination has three distinct offerings: an adults-only section, The Hotel; spacious, family-friendly section, The Villas Suites; and the exclusive, uber-luxe resort within a resort, The Estate.

This was one of the larger resorts we toured. There seemed to be a little more action for those looking for a little livelier atmosphere.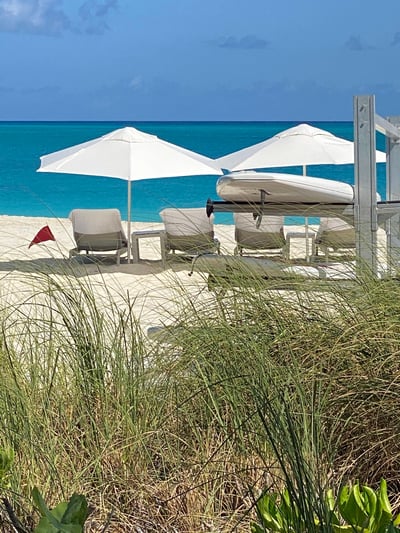 6. Beaches Turks and Caicos Resort Village & Spa
This was the largest and the only all inclusive option we toured. Beaches all-inclusive Turks & Caicos (below) vacation is for the whole family. A 45,000 square-foot waterpark; five villages with very different personalities, boasting the architecture and ambiance of Italy, France, the Caribbean and Key West; 12-mile beach lapped by clear turquoise waters; endless fun activities for everyone, from tots to tweens and teens, featuring Sesame Street® characters, the Xbox Play Lounge and a sizzlin' teen disco, Liquid at Beaches-all located on one of the world's best beaches.
21 Restaurants

Waterpark Food Trucks

6 pools, 3 with swim up bars

Dedicated toddler pool

land & water sports

45,000 sq ft Pirates Waterpark

xbox Play Lounge

Liquid at Beaches Nightclub

15 bars serving unlimited premium spirits

Supervised kids camp for kids of all ages

Trench Town Teens-only gameroom

Top Scuba Diving Destination

Comprehensive scuba diving program

Scuba certification is additional cost
If you are looking for very active vacation for your family and you will utilize all the activities, Beaches can be a great spot for you.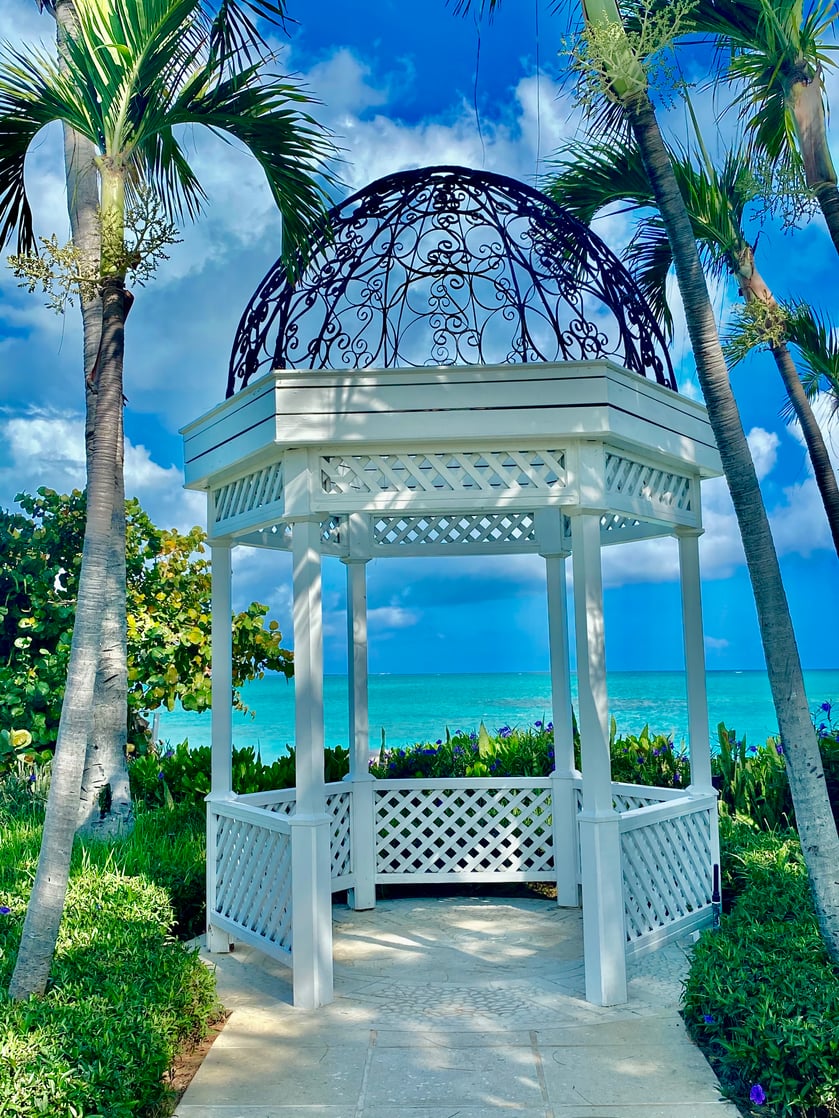 If you're ready to have your luxury vacation redefined by VIP Travel Experience we are here to help you get started and give you even more advice on finding the best place for you to stay on Turks and Caicos. Email me at tammy@viptravelexperience.com to get in touch and get started!

Or if you're ready to start planning any of your next vacation we would love to help you get started and give you the luxury concierge service you deserve. Email or call us to get in touch and begin the started!
It's a big world out there and we want to help you experience it!