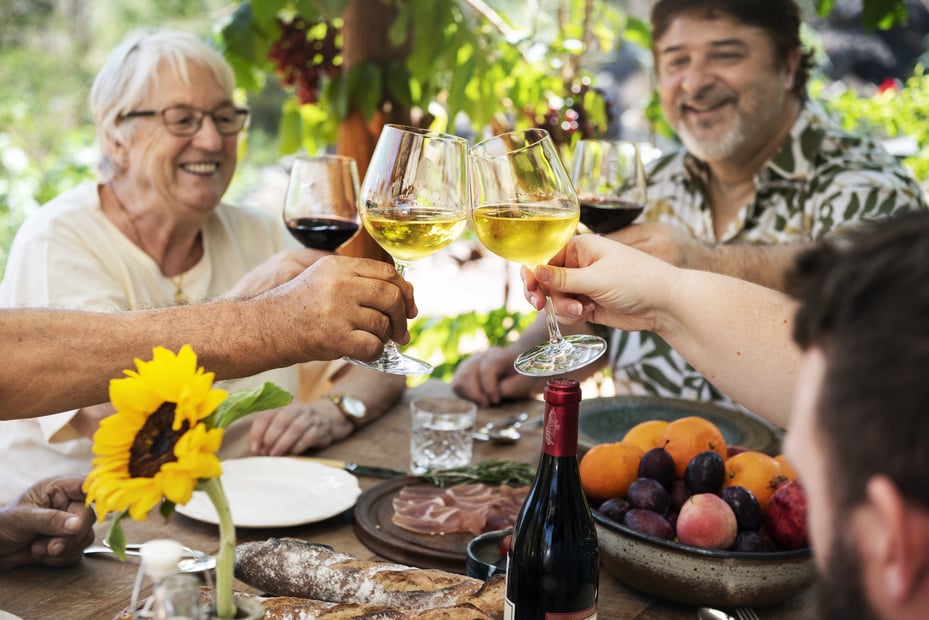 Even if you have never traveled to Italy, you are probably familiar with Italy's food scene and some of the great culinary products coming from this beautiful country (prosciutto, mozzarella, parmigiano, pasta and pizza...are you drooling yet?!).

But what is it about Italian food that is so special? There are so many great components that make everything about Italian food so delicious and a dream destination for any foodie. Food is more than a meal for Italians. It is an art and a way of living, of establishing and maintaining social and family relationships, a form of expressing yourself. It is embedded in the culture and history of the country.
For these very reasons, the culinary traditions and recipes differ from region to region and town to town within the same area. It is all about the simple and freshest ingredients and the love put into each dish. It is true you can really eat your way through Italy and never experience the same recipe twice. Talk about a bucket list travel vacation!!!
So whether you are an active traveler or heading to Italy for a romantic getaway you must experience the food while on your trip and we have the concierge travel expertise to make your trip one of a lifetime. From the Amalfi Coast to Rome, Tuscany to Venice (and beyond!) we've got you covered - even better it this guide below is curated by one of my dear friends from Italy. And guarantees the most authentic Italy travel experience.
Not long ago I was having a conversation with one of my dear Italian friends and she shared these 10 amazing typical Italian dishes you can find when traveling through the wonderful country along with the best restaurant for each dish: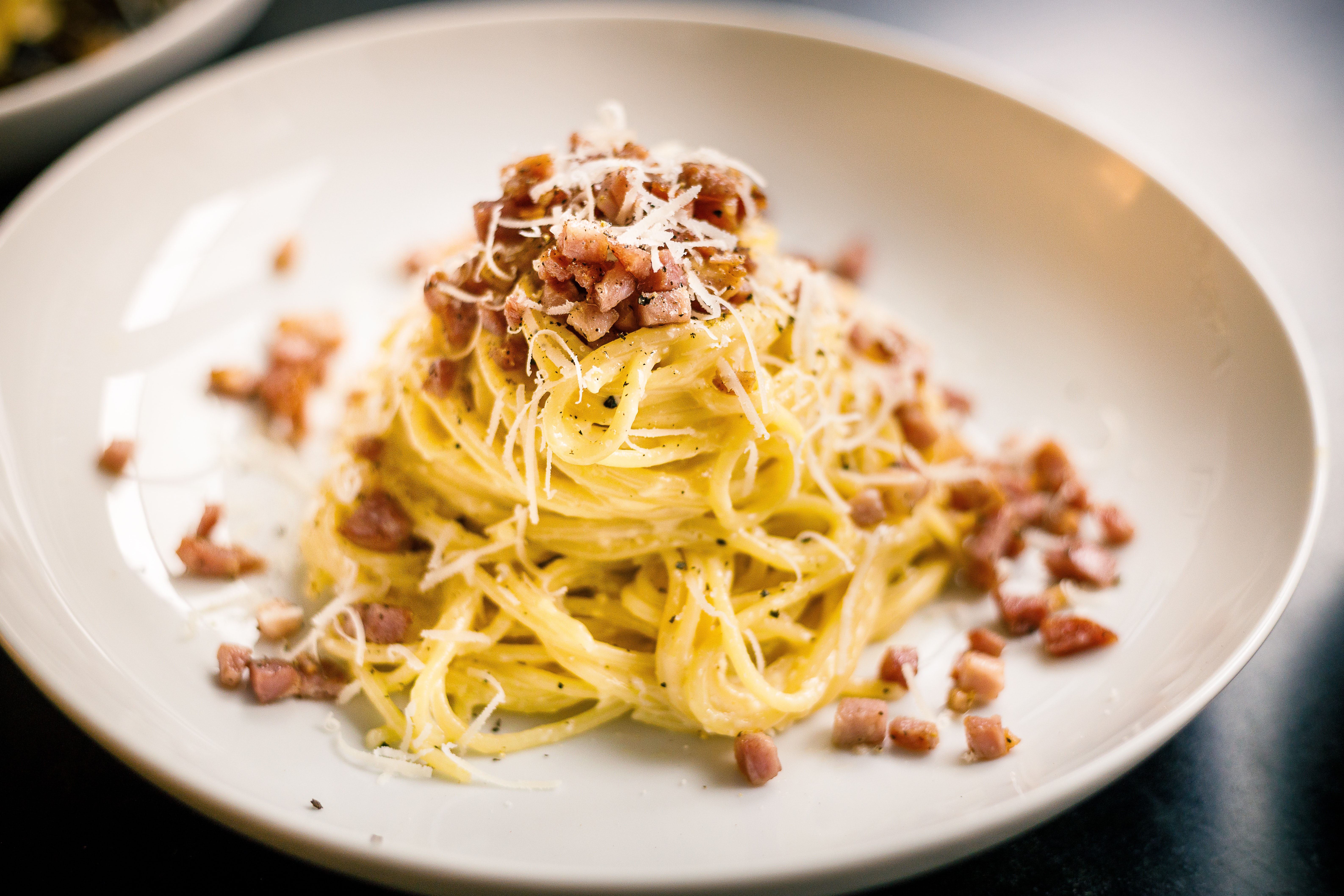 1. Carbonara - Rome. Pasta alla Carbonara is as Roman as the Colosseum. Made with simple ingredients, pasta, eggs, pork cheek, black pepper and cheese (usually pecorino romano or a mix of pecorino and parmigiano) are what make this dish unique and yet very complicated. Together, the eggs and tanginess of the aged cheese give it a unique creaminess. There are many theories for the origin of the name carbonara and still the mystery remain. One suggestion, never ask a Roman about how to make a carbonara, you will get many different answers and never a clear one! Restaurant: Pipero Roma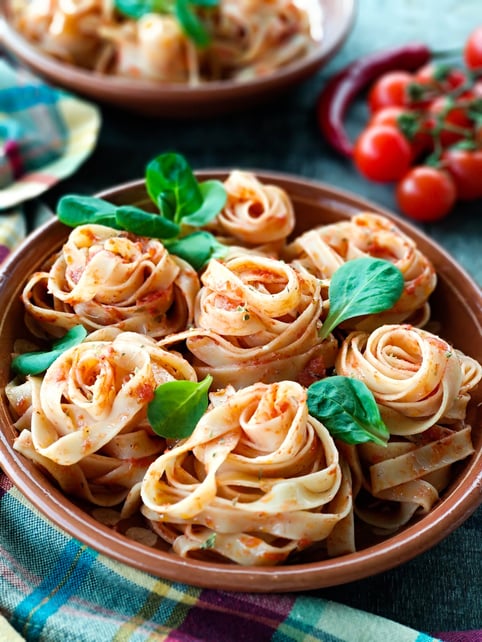 2. Tagliatelle alla Bolognese – Bologna. Bologna is called "La Grassa" or "The Fat." The culinary traditions of the city are well explained in its nickname. If you plan to travel to Bologna, say goodbye to your low fat and low carb diet (these don't exist in Italy). The Bolognese sauce (together with the typical cut of fresh pasta called Tagliatelle) is made with a soffritto (sauteed onions, carrots and celery) and a number of meat cuts (including veal and pork). The numerous variations among recipes for ragù alla bolognese have led many to search for the definitive, authentic recipe.Restaurant: Osteria Bottega
3. Pizza Margherita - Naples. It is not by chance that the pizza margherita has the same colors as the Italian flag. There is nothing more Italian than a pizza margherita. History goes that it was created by a Neapolitan chef in occasion of the visit of the queen Margherita di Savoia in 1889. And in honor of the unification of the country, the chef used ingredients resembling the colors of the Italian flag (basil for green, tomatoes for red, and mozzarella for white). The water of Naples makes the pizza dough unique to the city and completely different in flavor and texture than other parts of Italy. Restaurant: L'Antica Pizzeria Da Michele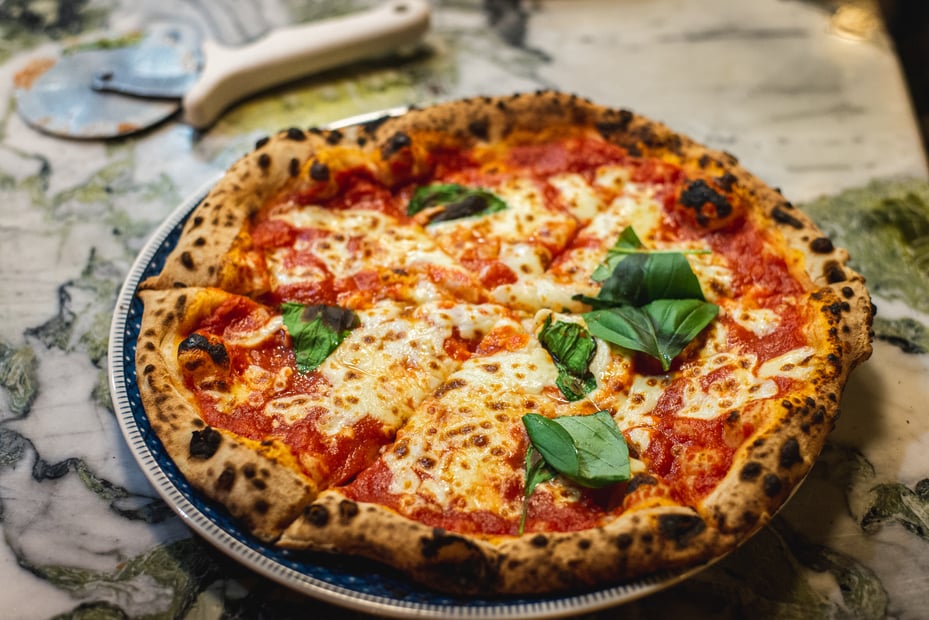 4. Cannoli – Sicily. Cannolis are Italian pastries consisting of tube-shaped shells of fried pastry dough, filled with a sweet, creamy filling made with ricotta—a staple of Sicilian cuisine. The history of the cannoli is a controversial one and their origin is unknown for certain. We know though that they have become a symbol of Sicily that due to its geographical position and its history differs from any other region of Italy. Often you will find cannolis filled with cream and "canditi", a particular kind of candied fruit (mostly oranges and lemons) typical in Sicily. Cafe: Pasticceria Costa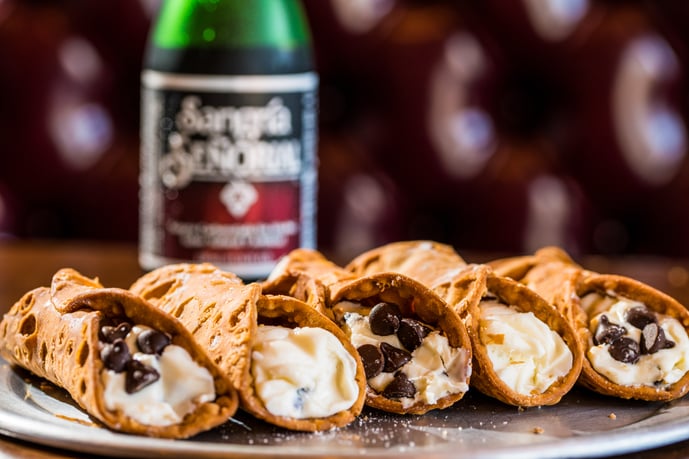 5. Seadas – Sardinia. Sardinia is famous for the incredible beaches and water, which make the island a fantastic summer destination. Not many travelers are familiar with its cuisine which is as unique as the original inhabitants of the region. Sheep breeding is prevalent and sheep cheese is one of its main products. Imagine a dessert made with semolina flour, sheep cheese and honey. Sounds strange? I agree but is one of the most delicious combinations you will ever try! Restaurant: Sebaderia Artigianale
6. Pesto alla Genovese – Genoa. Genoa presents a sauce that is a simple and delicious as its only a few ingredients. The origin of pesto dates back to the Romans but in more recent recipes there is the addition of the basil. Garlic, coarse salt, basil, pine nuts, parmesan cheese and olive oil (Liguria has an incredible olive oil production) are crushed in a mortar making a creamy and fresh sauce combined with Trofie, a typical Ligurian pasta cut. Restaurant: Ristorante II Genovese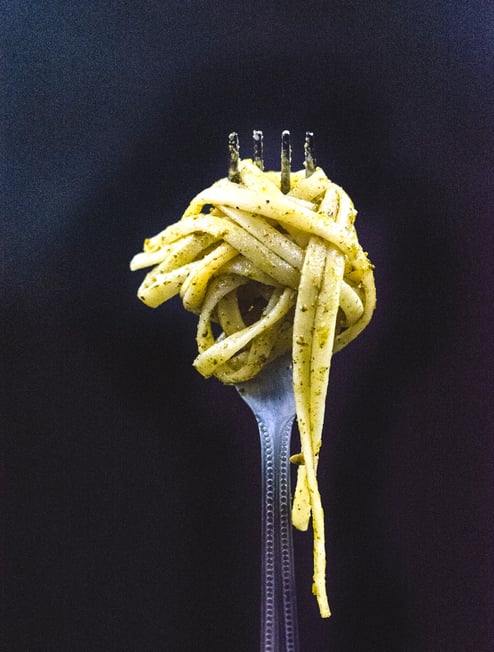 7. Bistecca alla Fiorentina – Florence. This is a dish for those who are on a high protein diet, as usually this dish involves a steak that is about 1.5 kilograms in weight and 5-6 cm. in height. Its origin dates back to the Medici time, when Florence was really flourishing as the cultural and economic center of Italy. The meat comes from the Chianina breed, in the area called Val Di Chiana in Tuscany. A simple preparation is all that's involved with just salt, pepper, some olive oil and a grill! Restaurant: Ristorante Buca Lapi
8. Gelato – All over Italy. Hard to think that something as simple as milk and sugar combined with flavors like hazelnuts, fruits or chocolate, could be so delicious. Gelato is really an Italian wonder! The difference between ice-cream and gelato is that gelato contains 70% less air giving it the rich and creaminess it is famous and loved for. Cafe: Giolitti | Antica Gelateria Pasticca dal 1900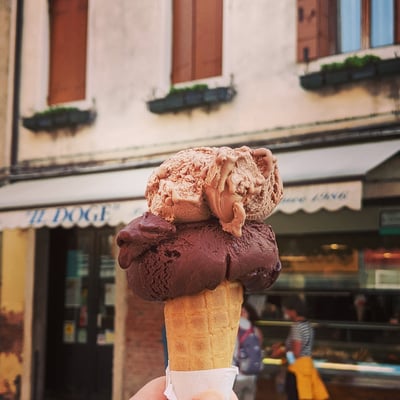 9. Fegato alla Veneziana – Venice. Many people do not have a taste for organ meats, probably because they never had a chance to try Fegato alla Veneziana (liver with onions). It is a typical Venetian recipe -- simple and always cooked to perfection. The sweetness of the onions cut through the rich taste of the liver making this dish irresistible! Restaurant: Cantina Dospade10. Risotto alla Milanese– Milan. While southern Italy has pasta, northern Italy typically uses rice as its main form of carbohydrate. As simple as the dish might seem, it is a complicated recipe and one that calls for an expert hand. The result is a creamy delicious rice dish that fills your senses (often thanks to a touch of saffron). Restaurant: Trattoria Casa Fontana

Eating your way through Italy is not just for foodies, it's a fun and satisfying travel experience but it is a true luxury immersion that allows you to dive into the Italian history and culture.
PRO TIP: If you are considering Europe for next year, booking as soon as possible is key so you don't have to worry about pent-up demand, limited hotel availability and price increases.

If you're ready to have your luxury Italy vacation redefined by VIP Travel Experience we are here to help you get started and give you even more tips on how to eat your way through Italy in the best possible way. Email me at tammy@viptravelexperience.com to get in touch and get started!

Or if you're ready to start planning any of your next vacation we would love to help you get started and give you the luxury concierge service you deserve. Email or call us to get in touch and begin the started!
It's a big world out there and we want to help you experience it!