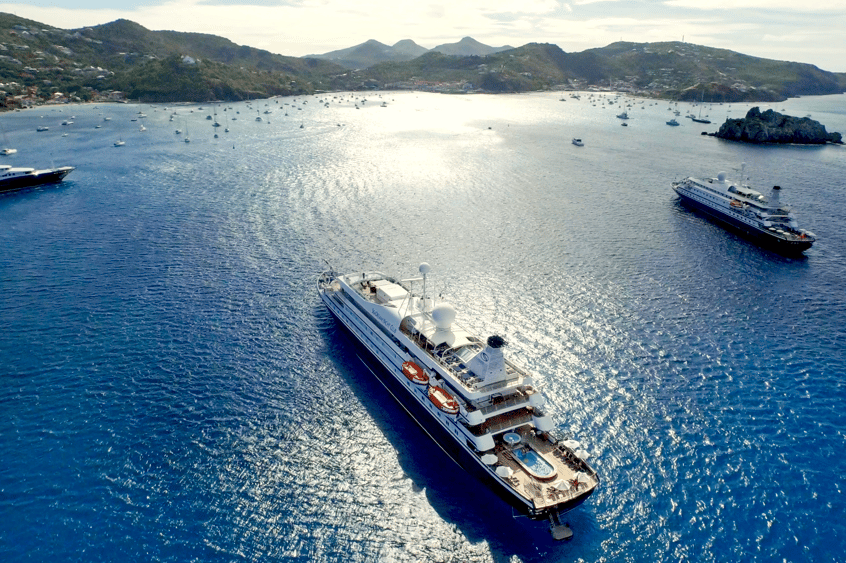 It's not cruising, it's yachting. If you're thinking what is the difference? Then VIP Travel Experience has got some news for you because the difference is quite HUGE. For starters, yachting is a more intimate and service oriented luxury experience. Most yachts are small passenger ships (think 110-130 other cruisers) and a crew that provides close to a 1:1 ratio level of service. But the word "yachting" doesn't only describe size it also describes the special kind of luxury lifestyle aboard the intimate vessels. One of our favorite yacht companies is SeaDream. SeaDeam's luxurious mega-yachts are famous for their elegant informality, award-winning service, premium all-inclusive bar, and some of the most exciting itineraries out there. And when you book with VIP Travel Experience (that's us!) you'll be able to receive exclusive VIP amenities such as onboard spa credits and much more!

Smaller ports are another big difference. Yacht's have the ability to access smaller ports and navigate to destinations not easily accessible by large ship cruising. Special to SeaDream is the ability to have your itinerary include overnight stays in some of our favorite parts of the world.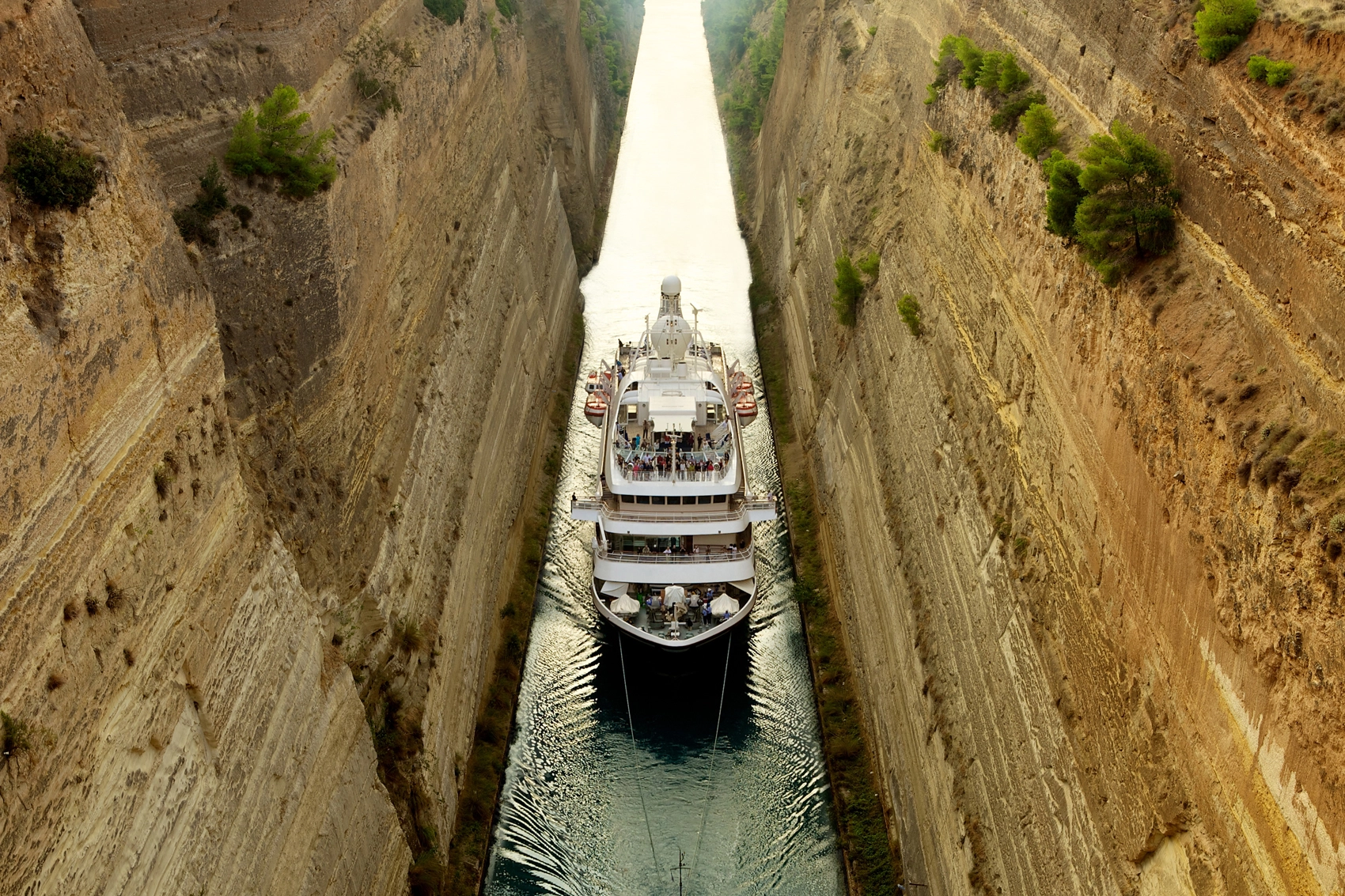 T
aste some of the most
decadent cuisine
onboard your luxury travel experience. SeaDream's "Dream cuisine" represents every culinary experience imaginable (and even possibly exceed your expectations). Onboard you can taste a dessert extravaganza, plant-based menu and the finest gourmet dishes all customizable to your liking. There is nothing more symbolic of a luxury yachting journey than al fresco five-star dining, and enjoying
wine and dine
with expert chefs and sommeliers. You won't quite find this kind of delicious service on a typical cruise ship (where you are just one among thousands of guests).

Intimate ambiance is what pulls the full ultimate yachting experience all together. When it comes to pampering and taking in pure serenity yachting is able to encompass it all. No waiting in long lines for renting water-sport activity equipment instead spend that time actually on the water or lounge on SeaDream's Balinese dream beds (that are really something to write home about - they're like floating on a cloud). From the moment you step onboard you'll see the true intimate experience with the decorations of refreshing cocktails and hors d'oeuvres. Once unpacked, you'll have a choice to enjoy sun-bathing, a light meal on deck, or begin a relaxation treatment in SeaDream's Thai-certified spa.

So now that you know what some of the biggest differences between yachting and typical cruising, we are going to highlight some of the best itineraries on SeaDream's 2 mega-yachts...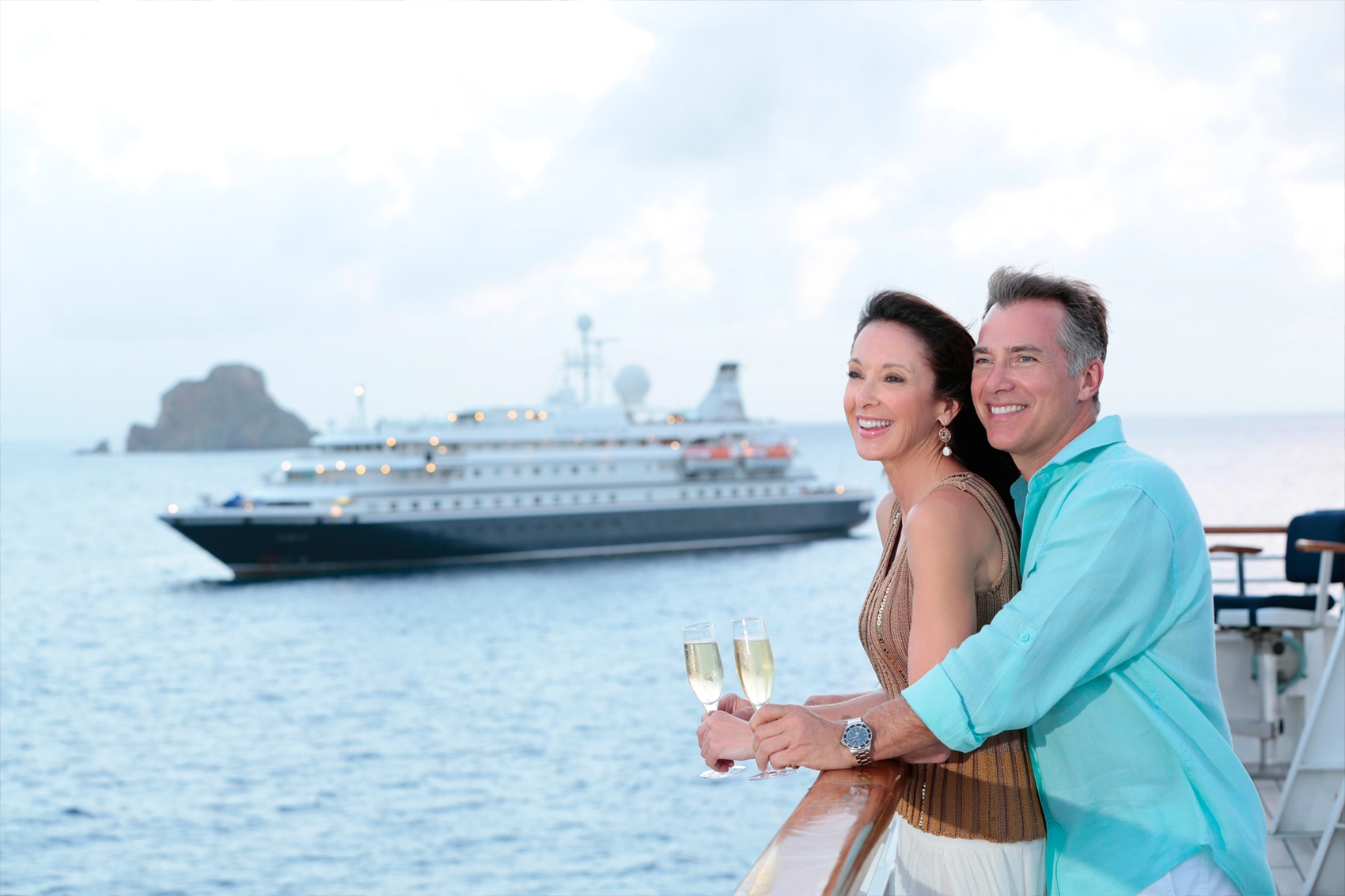 Southern Spain Wine Journey
Barcelona to Malaga | 7 Days
SeaDream II

Sail the coastline of southern Spain, a wine region that is meant to be celebrated. Explore the flavors and history of private wine estates and notable vineyards. Take in the UNESCO-awarded island of Ibiza where you can spend an overnight giving you the opportunity to sample the signature "Vino de la Tierra" all made with local grapes!

Virgin Islands Celebration I
San Juan to St. Thomas | 7 Days
SeaDream II
Embark on a journey that brings together the best of the British Virgin Islands and French West Indies giving you a new luxury yachting experience every day. Unwind in Jost van Dyke's sheltered White Bay, take a short stroll from Nelson's Dockyard to see the chic St. Barths and Antigua's historic Falmouth Bay!
French & Italian Riviera Dream
Nice to Nice | 7 Days
SeaDream I
Live out the seafarer's dream by celebrating Côte d'Azur yachting destinations of Cannes and St. Tropez, the breathtakingly beautiful Italian towns of Portofino and Portovenere, and luxe-filled Monte Carlo.

The best way to enjoy the best, most relaxing and seamless luxury yachting vacation is to let us plan each step of the way. Start by CONTACTING us and let's begin our discussions about what makes YOUR perfect yacht experience.
It is the mission of VIP Travel Experience to take you beyond the highlights for bespoke or unique experiences. VIP Travel Experience specializes in custom-crafted vacations! Let us help you plan your next dream adventure! If you're ready to have your luxury vacation redefined by VIP Travel Experience we are here to help you get started and give you all the travel tips you'll need to know about traveling during times with Covid.Email me at tammy@viptravelexperience.com to get in touch and get started.
It's a big world out there and we want you to experience it.
Email us tammy@viptravelexperience.com and justin@viptravelexperience.com to get in touch so we can get started when you're ready!