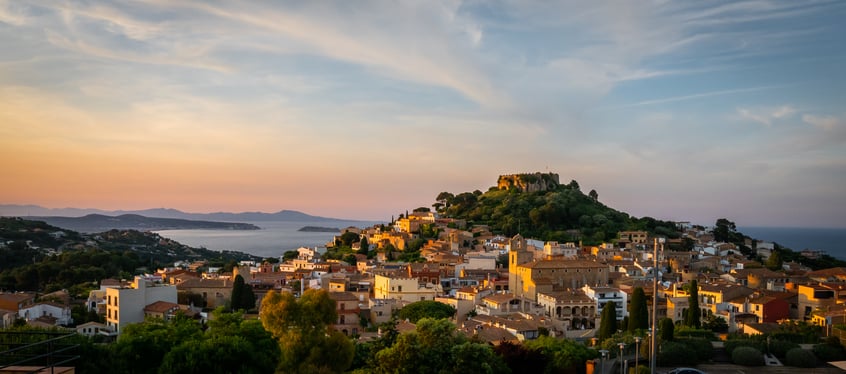 When you're asked where do you want to go on vacation do you instantly think of a handful of countries all at once? Whoever asks that question can't possibly think you can only pick ONE country. So how can you explore a couple countries on the top of your bucket list all in one luxury travel experience? We've got it all covered in this one itinerary. Spain and France, oh la la!!Explore off the beaten path, discover enchanting medieval villages, and immerse yourself in two countries all in one vacation is what this 12-day itinerary encompasses all in one. This unique itinerary includes Les Plus Beaux Villages de France (also known as the most beautiful villages of France), plus the medieval villages of Costa Brava (pictured below). Get an authentic travel experience that goes off the beaten paths in Spain and France to find you the hidden gems your luxury travel concierges recommend. As you know, I'm a big believer in absorbing one country to enjoy the touristy things + enjoy the local and cultural things which is really hard to do in full days of touring. So normally I would recommend spending your vacation days in 'x' and save 'y' for next year. But we realize sometimes you just have too many things on your bucket list to not combine a few sometimes. And due to the logistics of this unique itinerary, you really could sample a bit of Southern France along with a taste of Spain.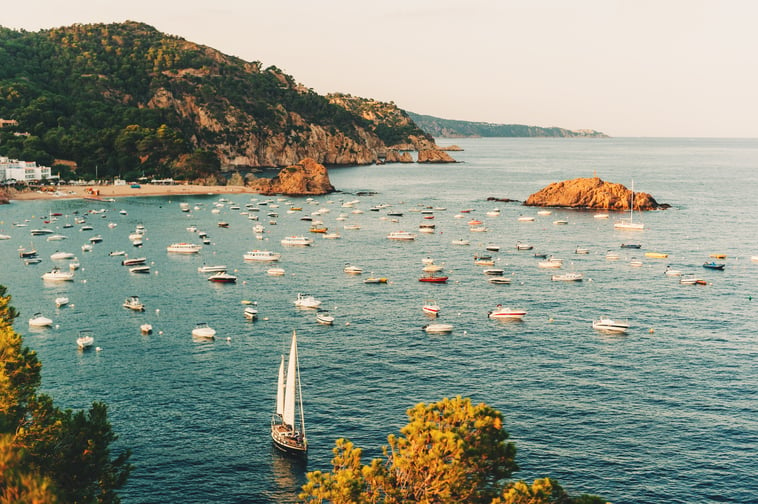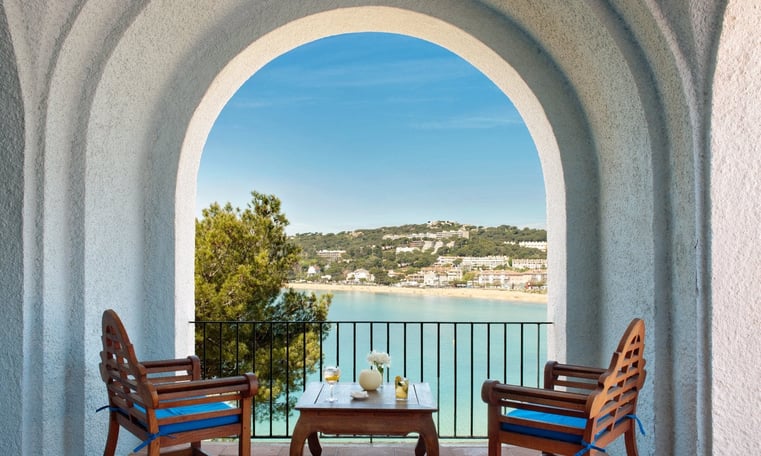 Day 1 Land in Barcelona and take your private transfer to a Mediterranean-style Intimate Resort Hotel in European Grand Hotel tradition, on a small peninsula between 2 beaches.
Day 2
Day trip to Girona! Visit Girona's wonderful medieval town and Old Jewish Area while seeing the bright colors of the houses by the river. The icing on the cake is a visit to the Museum of Jewish History.

Day 3
Take an electric bike tour through medieval villages in Costa Brava. On two wheels discover the main different landscapes offered by the region while pedaling through agricultural fields of sweet fruit trees such as apples and peaches, as well as the typical Mediterranean forests. In just a few kilometers you will be able to visit some of the most beautiful spots of the area in a relaxed and soft-active activity.Day 4
Create crafts in Costa Brava! Costa Brava and Empordà is a region with a rich art and creative culture, home of artists and a place to get inspired. Visit a long family tradition pottery workshop and together with the master craftsman have the opportunity to understand this craft by creating, step by step, making your own design piece to take home!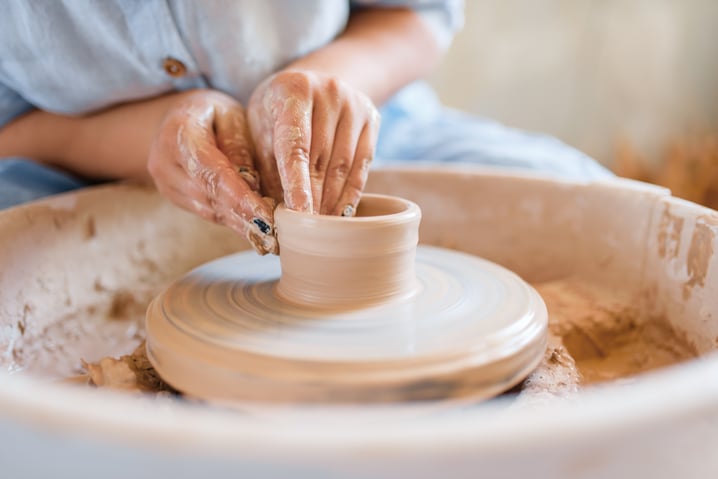 Day 5
Head to Aix-en-Provence for the next leg of your trip. Stop in the small fishing village of Collioure to explore the narrow streets where the Fauvism painting movement was birthed. Then check in to your sophisticated Inn hotel, housed in an elegant villa built during the 1940s.
Day 6
Explore 3 stunning World Heritage Sites on this full day tour to Arles. Count the number of Roman Monuments, and see the village of Saint-Rémy-de-Provence where Van Gogh lived for a year, and the village of Les Baux-de-Provence medieval village.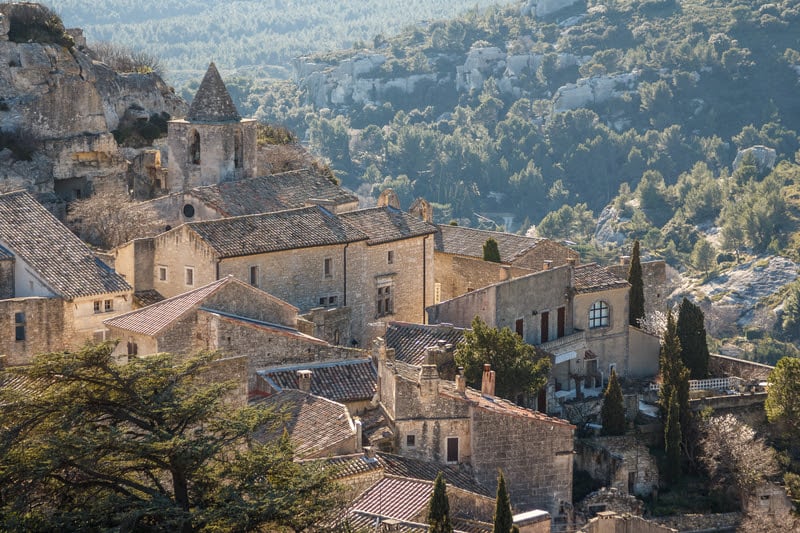 Day 7
Enjoy a private full day tour to Avignon and some of the most beautiful villages of the Luberon region including the Pope's Palace, Saint-Benezet Bridge, Gordes and Senanque Abbey, The Ochre Trail, and Lourmarin Village. Day 8
Cassis Village, Boat Ride & Provence Wines Private Day Trip from Aix en Provence to Nice
Arrive in the cute portside village of Cassis where you can explore the narrow streets filled with shops and sights. Then take a panoramic boat Ride in the Calanques National Park. Reach Cape Canaille, aka the highest cliff in Europe, then experience a wine tasting session in the Côtes de Provence.


Day 9
Explore some of the most picturesque villages in France, see Cannes and Charming Village from the French Riviera to Nice. On a full day tour depart from Nice to soon be discovering the amazing landscapes, villages and towns of the French Riviera. Day 10Visit Port Grimaud with a visit to Saint Tropez and return with a drive along the coastal road to discover the Esterel mountain range with its splendid red rock formation and breathtaking landscape and scenery.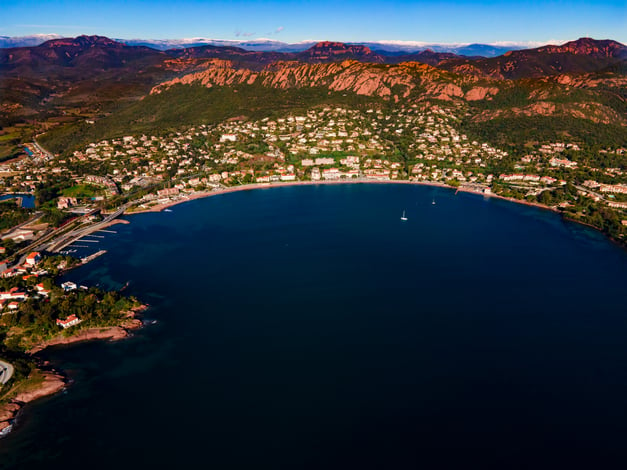 Day 11
Visit the village of Saint Paul de Vence and then experience a wine tour in the Bellet Appellation where you'll have a STUNNING view of the French Riviera. Day 12 Adieu!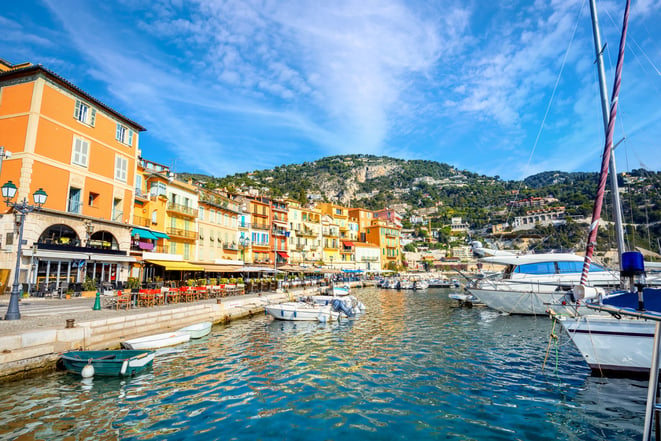 It is the mission of VIP Travel Experience to take you beyond the highlights for bespoke or unique experiences. VIP Travel Experience specializes in custom-crafted vacations! Let us help you plan your next dream adventure! If you're ready to have your luxury vacation redefined by VIP Travel Experience we are here to help you get started and give you all the travel tips you'll need to know about traveling during times with Covid.

If you're ready to experience an incredible luxury travel experience to Spain & France like this let us know. We'd love to help you try a whole new vacation style to create a true luxury trip. Receive the VIP Travel Experience touch providing you with even more tips and advice on must sees and dos!
Email me at tammy@viptravelexperience.com to get in touch and get started.It's a big world out there and we want you to experience it.
Email us tammy@viptravelexperience.com and justin@viptravelexperience.com to get in touch so we can get started when you're ready!