As luxury travel concierges we often get the question of "How would you experience [insert destination]?"
That's easy and one of our favorite questions!
Traveling to learn all about a destination is part of our job (one of our favorite parts other than working directly with clients). That's why we love to use the insightful knowledge we have gathered from our past travel experiences and from exclusive travel partners to build your customized itineraries.
This is our busy travel planning season and one of the most common destinations we've had requests for is Croatia. So we want to take you through one of the many customized itineraries we created this year and one of the ways we would create our own Croatian vacation. So come travel with us!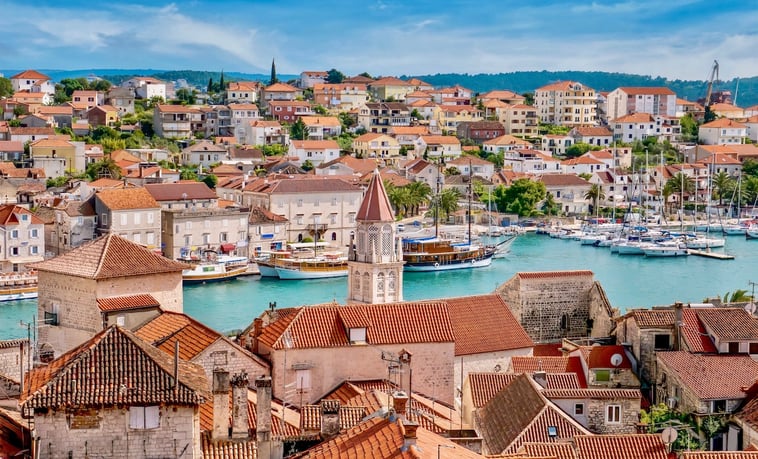 Day 1Land in Split Airport and be greeted by your private driver to take you to your first hotel. Check-in to your charming 5 star hotel located only a few minutes walk to reach the Golden Gate - once the main entrance to the magnificent Roman Palace.
Day 2
Private tour of Split - meet up with your guide for a private walking tour where you'll experience the unique 1700-year-old town featuring a living monument of the Diocletian's Palace, a UNESCO's World Heritage sight. A walk around town will reveal the layers of history around every corner and every magnificent landmark. The majestic square of Peristil rises above the mysterious Substructures of the Palace; pretty Venetian palazzi encircle lively squares, while the colorful green market and a relaxing waterfront promenade create a cozy living room for the local.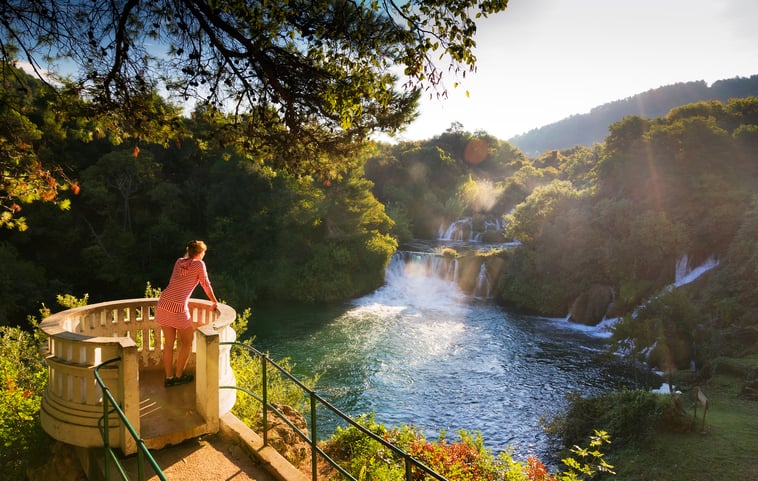 Day 3
Hike through Krka Waterfalls National Park with a private lunch.
Krka Waterfalls National Park stretches along the majestic Krka River canyon. This national park covers a vast area of waterfalls and gorges. Take a pathway through lush nature and immerse yourself into a real-life fairy-tale with pristine scenery, gushing river and stunning waterfalls. Next proceed to the nearby town of Drnis (home of Dalmatian prosciutto), where you will discover a charming Vizzulin family estate. Your hosts are passionate winemakers with a hundred-year-long tradition of wine making. They will treat you with a snack of local delicacies and a traditional lunch, using only fresh and homegrown ingredients, topped with their best wines.
Day 4
Private motor cruise through the Pakleni Islands. The Pakleni Islands are a chain of eleven playful islets watching over the Hvar port. This breathtaking archipelago with intact nature and sapphire waters is ideal for swimming and sunbathing. And make sure to not miss out on a delicious local meal - your skipper will have the BEST recommendations. In the afternoon your skipper will take you to your next destination (Hvar) and arrange for your luggage to be delivered to your next hotel.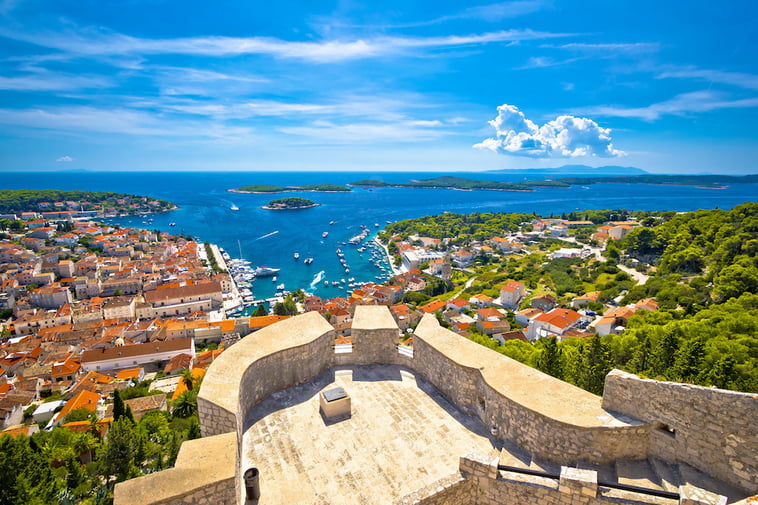 Day 5
Take a leisure hike along the picture-perfect coast of Hvar! This trail takes you through pine forest, secluded bays and olive groves to the charming seaside village of Milna all at your own pace. Then enjoy lunch at a local tavern and a touch of the past before.
Day 6
Vis. Bisevo aka full day-relaxing. Meet your skipper at the hotel for a short walk to the port. Enjoy a private motorboat cruise to Vis & Bisevo Islands. Tiny Bisevo Island hides its unique natural curiosity – the shimmering Blue Grotto. See magical settings of this rare natural phenomenon in a short but sweet row boat tour. Then get a speedy VIP access in the grotto so you can skip the lines! Continue your sea adventure on the rugged shores of Vis Island. Until 1989 it was an army base closed for visitors, so isolation preserved the traditional way of life and pristine beauty. Then wander the narrow streets of quiet Komiza fishermen village, bathe in the spectacular Stiniva Bay and indulge in a quintessential Mediterranean experience.Day 7
Head to Dubrovnik to an iconic private boutique luxury hotel with a sea view room and a balcony.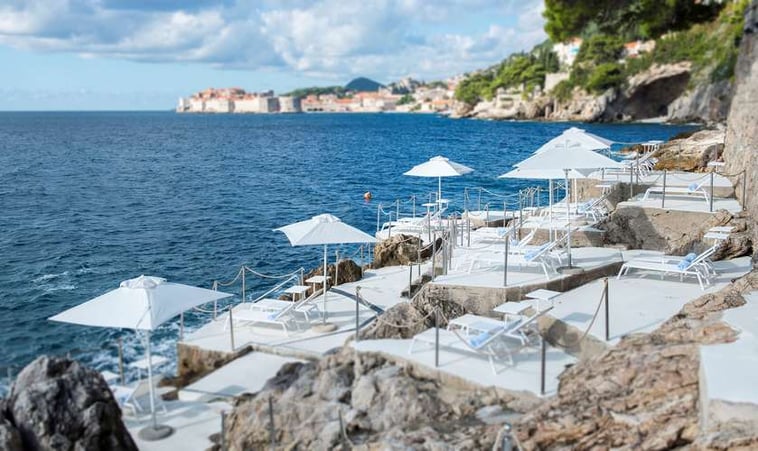 Day 8
Explore Dubrovnik! Admire famous landmarks that make it an open-air museum and a UNESCO site. The baroque Church of St Blaise celebrates the town's patron-saint. No visit to Dubrovnik would be complete without a walk around the city walls, one of the best-preserved ramparts in the Mediterranean.Day 9
Sea Kayaking! Start beneath the fort of Lovrijenac and enjoy easy rowing around the old city walls. This is such a unique way to get familiar with Dubrovnik from the seaside. The magnificent walls rising from the sea and the view of the old harbor will have an unforgettable effect. After paddling round the walls you will reach the hidden cave beach Betina, very close to the city. Take some time to relax and sunbathe.
Day 10
Doviđenja (one way of saying goodbye in Croatian)!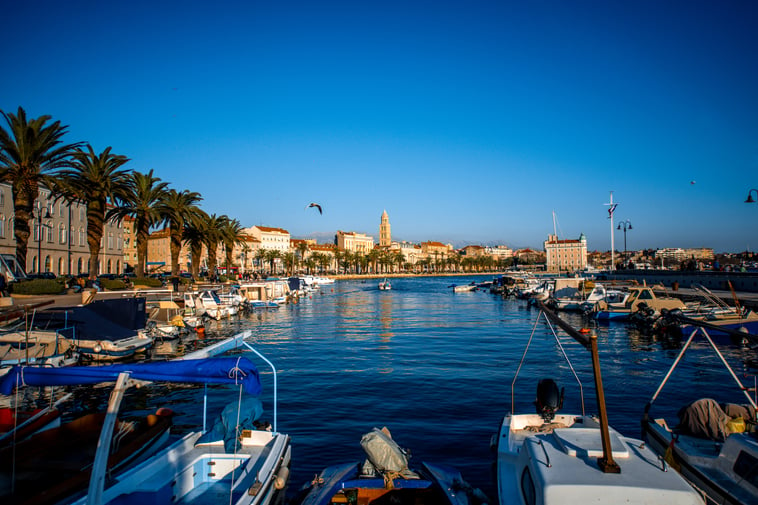 It is the mission of VIP Travel Experience to take you beyond the highlights for bespoke or unique experiences. VIP Travel Experience specializes in custom-crafted vacations! Let us help you plan your next dream adventure! If you're ready to have your luxury vacation redefined by VIP Travel Experience we are here to help you get started and give you all the travel tips you'll need to know about traveling during times with Covid.Email me at tammy@viptravelexperience.com to get in touch and get started.
It's a big world out there and we want you to experience it.
Email us tammy@viptravelexperience.com and justin@viptravelexperience.com to get in touch so we can get started when you're ready!
#7. Travel Document Booklet
Something that holds all your travel documents and passports is perfect to have onhand so you can easily access these when necessary (like getting on and off the boat)