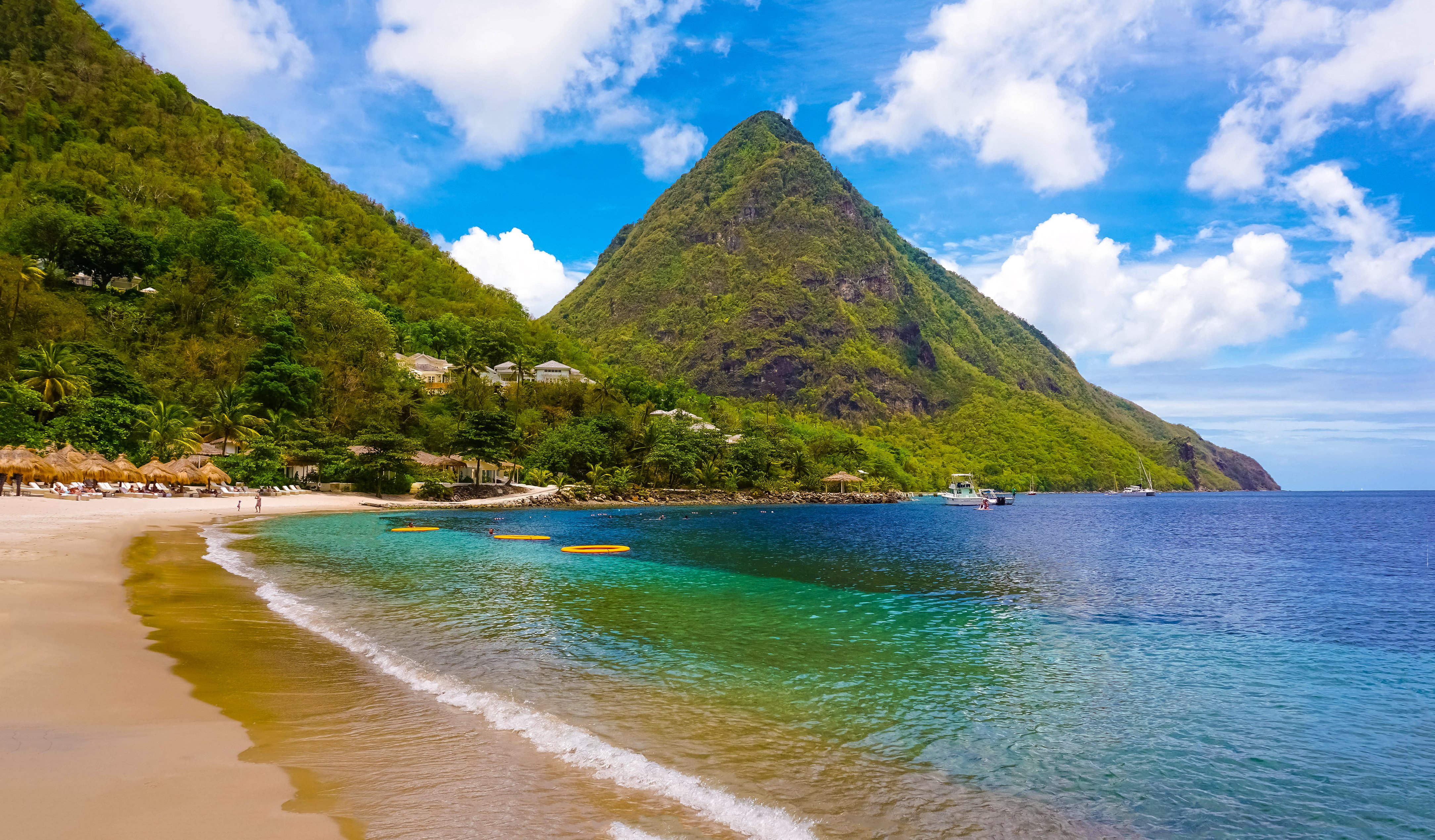 Jade Mountain has been hailed one of the most mesmerizing resorts in the Caribbean. You'll be immersed in grand living spaces where bedrooms, living areas, and extravagant private infinity pools. The beauty of Jade Mountain starts with it's cuisine. The "Jade Cuisine" is a celebration of bold flavors of the world's tropical cultures. The cuisine is simple and fresh that will open you up to the brave new tropical flavors blended with exotic beauty that will erupt your tastebuds. The gastronomy, created by a James Beard Award winning chef, was just recently named one of the top 10 restaurants in the Caribbean. Chef's cooking style is inspired by the local seasonal ingredients from Jade Mountain's very own 30 acre organic Emeril estate where you will also find locally caught sustainable seafood. Get the true essence of St. Lucia with their ever changing menu giving you something new at every meal. Jade Mountain prides themselves on fulfilling your wish at every meal, any meal, any time - they cater to you in your own personal sanctuary. Their approach to food encompasses the mind, body, and spirit. Expect nothing less than true warm and genuine St. Lucian hospitality.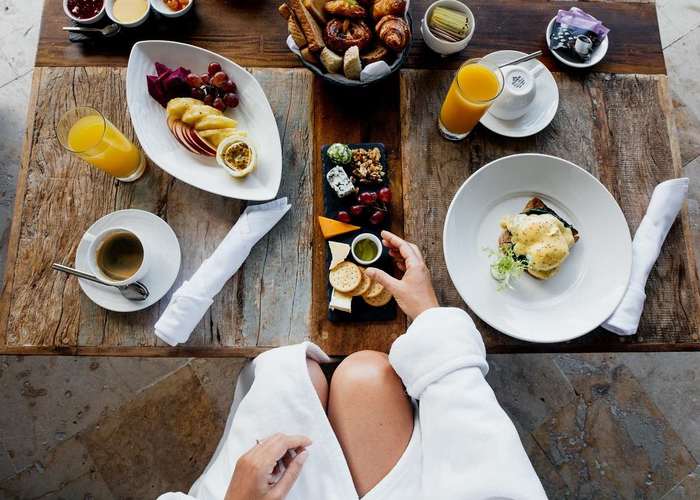 Here are some types of dining experiences you can expect at your incredible St. Lucian getaway to Jade Mountain:
Breakfast in bed & chefs on wheels allows meals to be served to you alongside your favorite wine or Champagne with canapés at sunset in the privacy of your very own sanctuary.

Dine under the stars with open skies on Jade's Celestial terrace. Picture eating your favorite dishes while watching stars shoot across the sky.

Sip on a refreshing Chairman's rum and coconut punch as you wait in the crystal-clear blue waters before your complimentary water taxi brings you to the jungle grill on property where you can enjoy world famous Wagyu beef burgers on homemade Johnny cakes.

Seek out the ultimate romantic Caribbean dinner on your very own seaside repast on Jade's exclusive torch-lit private beach.

Calling all chocolate lovers! The chocolate lab at Jade Mountain goes back to the history of the cocoa bean on St. Lucia dating back to the early 1700s. So not only is St. Lucia home to many cocoa bean crops but chocolate is entwined into its heritage. Get a taste of exceptional flavor when you indulge in chocolate croissants at breakfast or the famous estate chocolate French toast.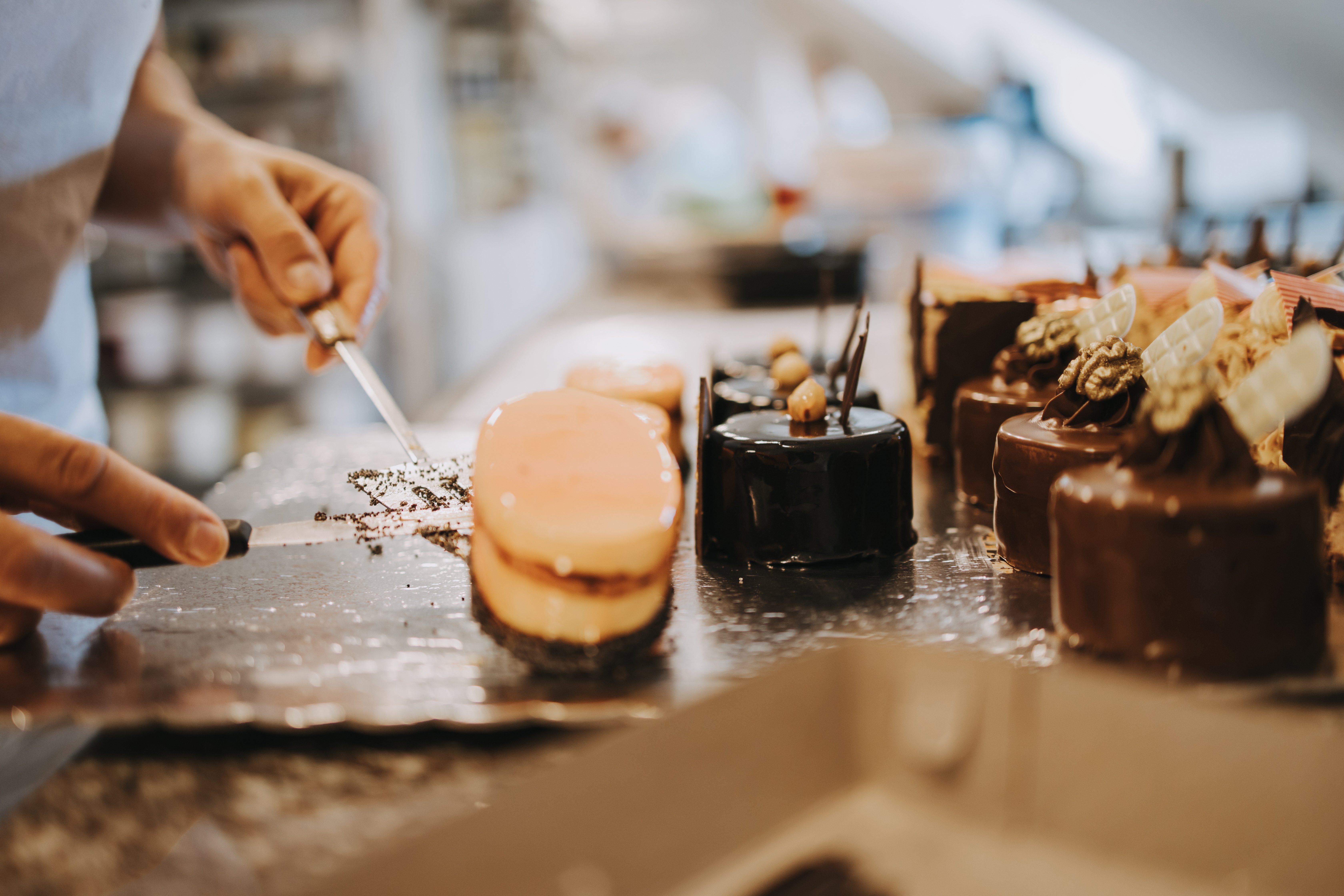 Jade Mountain brings a sustainable tropical tribute to Earth with its delicious and fresh ingredients from their very own Emerald Estate Farm. With seasonal organic produce available, Jade Mountain luxury resort provides a Farm to Fork experience that gives clients the opportunity to learn to cook with their very own hand-picked ingredients (that they picked themselves!). Emerald Farms grows organic produce from spices, vegetables, microgreens, fruits, nuts and herbs. And with over 2000 cocoa trees on the resort's estate you can expect nothing less than the best chocolate with Jade's chocolate laboratory. Enjoy not only tasting but making your own chocolates with sensory tastings and truffle making classes.

If you're ready to experience an incredible luxury travel experience let us know. We'd love to help you try a whole new vacation style to create a true luxury trip. Receive the VIP Travel Experience touch providing you with even more tips and advice on must sees and dos! If you'd like to learn more about this incredible resort click here.