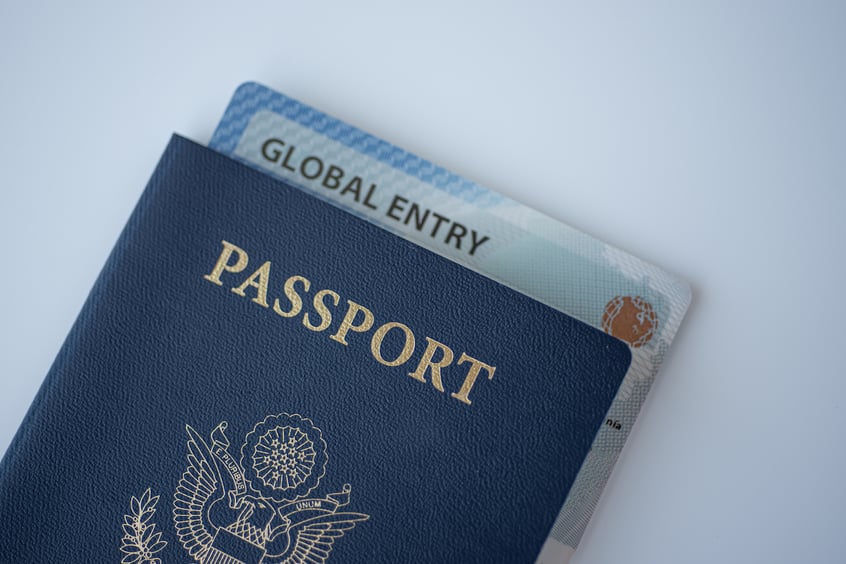 Global Entry is one of those things that you don't know you need until you have it - IYKYK!!! To put it plan and simple, Global Entry is a U.S. Customs & Borders Protection program that gives travelers what we like to call the expedited fast pass for when you arrive back in the United States after an international trip. Can you imagine going on the best luxury vacation and then flying back home to have to stand in line, waiting to go through customs when all you want to do is go home?! That is not the way to end your perfect trip and that is why we highly encourage all our clients to apply for Global Entry. If you're still not sure what Global Entry is or what the difference is between Global Entry and TSA pre-check is make sure to read my article about whether or not Global Entry is truly worth it. Here are just a couple of the benefits you can look forward to with Global Entry:
N

o processing lines

No paperwork

Access to expedited

entry

Available at major U.S. airports

Reduced wait times
It's truly a value that can't be beat when it comes to international travel. If you already have TSA pre-check but no Global Entry then you've only gotten a glimpse of the fast pass when it comes to the security line but just imagine bypassing the chaos that is customs -- yes, it's that good!!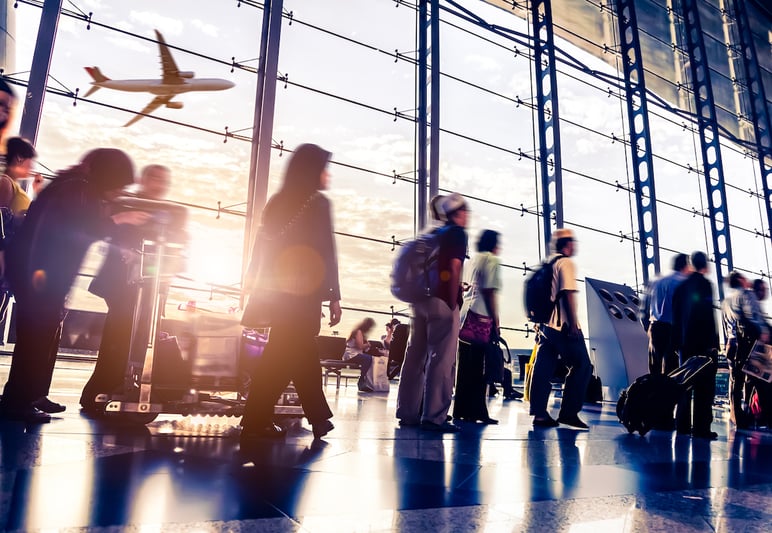 Okay, okay so now we're all on board with applying for Global Entry, right?!?! YES!!! So what's the catch to this exclusive fast pass? Well that's the thing...the waiting time once you've applied. For people applying it is taking upwards of 6 months to get an appointment. So procrastinating is not ideal when trying to get Global Entry for a trip you have planned in the next few months. But as your luxury travel concierge service we've of course got a work around for you! Enter Appointment Scanner - aka the golden ticket!!

What is Appointment Scanner? Just the best way to cut months off your Global Entry interview wait time.
How it works:
Apply for Global Entry & get conditionally approved

Sign up for Appointment Scanner - choose an enrollment center, set a date limit, and customize your notification preferences to your liking.

Get an alert when there are last minute meeting times available so you can jump on the site to claim your spot as soon as you can!
They say on average Appointment Scanner users get between 10-25 alerts a day to give you plenty of opportunities to grab an appointment time that is convenient to you! One of our clients just last week put in 3 airports they were willing to go to for their interview appointment, they were notified, logged in to select the new time/location for their in person appointment with this tool and got their global entry today!!! Bye, bye long wait times hello stress free traveling. (And no this is not sponsored this is just a true gem of a product that we couldn't help but share with some of our favorite people, YOU!And if you're questioning is it really that easy. The answer is yes, it's really that simple! If you still have questions feel free to let us know and reach out to us. We'd be happy to help you navigate this fast pass when it comes to this aspect of your trip!
It is the mission of VIP Travel Experience to take you beyond the highlights for bespoke or unique experiences. VIP Travel Experience specializes in custom-crafted vacations! Let us help you plan your next dream adventure! If you're ready to have your luxury vacation redefined by VIP Travel Experience we are here to help you get started and give you all the travel tips you'll need to know about traveling during times with Covid.Email me at tammy@viptravelexperience.com to get in touch and get started.
It's a big world out there and we want you to experience it.
Email us tammy@viptravelexperience.com and justin@viptravelexperience.com to get in touch so we can get started when you're ready!