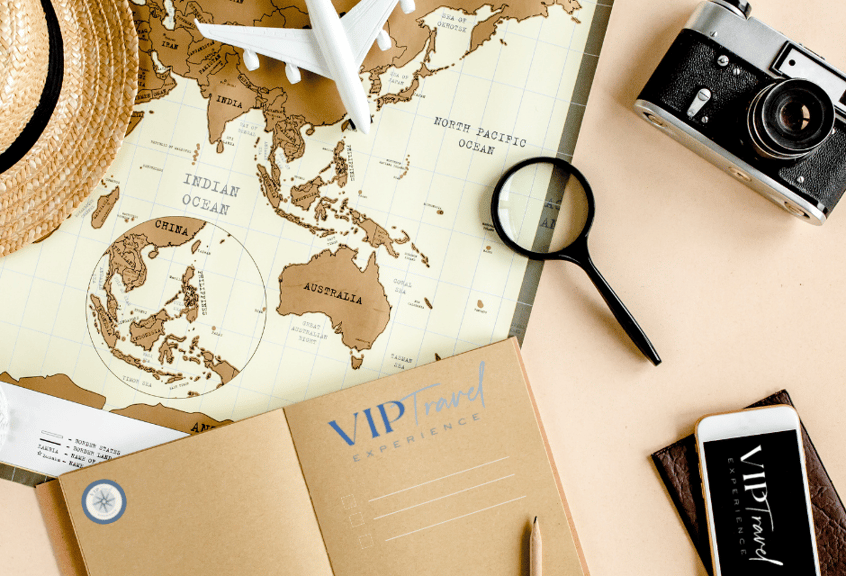 Packing for your upcoming vacation can be tricky! What's the weather going to be like? Am I going to have enough room for this many pairs of shoes? Will I need an extra pair of dress pants? We get it. We've been there and that's why we have come up with a list of staples to consider packing for your next luxury travel experience. Comfortable, breathable shoes - make sure they are well-ventilated and comfortable for walking on various terrain and in different weather conditions.Socks - similar to shoes, wearing comfortable and absorbent socks will help prevent blisters and keep your feet cozy which is critical when you are sight-seeing and on your feet for a couple hours. Waterproof jacket - Bring a light waterproof jacket or poncho in the event of an unexpected downpour. And bonus since it folds up super small and will not take up much space in your suitcase or carry on.
Layers - day and night temperatures can often vary, so packing layers is essential.Sunhat, Sunglasses, Sunscreen (SPF 30+) - a good quality sun hat will help keep you cool, dry, and protected from the sun. Sunnies are also crucial for protecting those eyes no matter the time of year. Sunscreen goes without saying - while they may be sold at local pharmacies we definitely recommend bringing a bottle of your own that you prefer!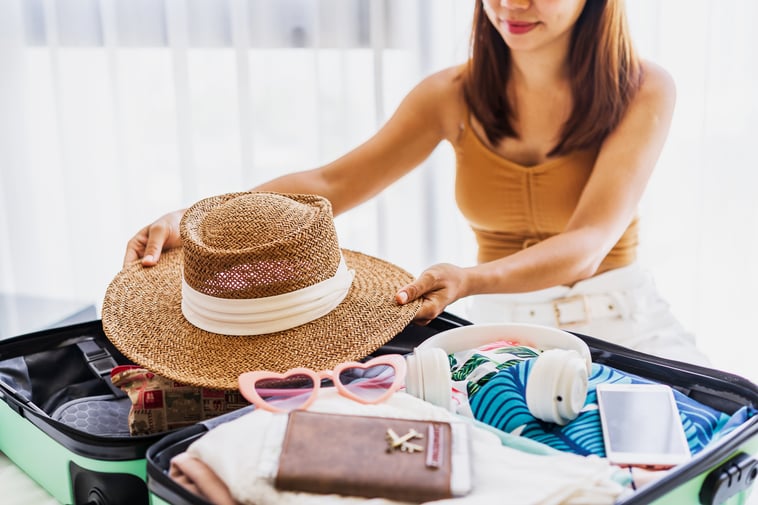 Basic Medical items - Having basic medical items, such as ibuprofen, antiseptic cream and band aids is recommended; however, these can be purchased locally if needed. We also recommend to pack digestive aids and/or anti-nausea tablets should you need them during your travels. Covid precautions we recommend: hand sanitizer, Zicam nasal swabs, Cofix RX and hydrogen peroxide.Personal toiletries - most hotels will have basic amenities, so we recommend only packing the essentials you can't travel without. Should you forget something, most items are available local to your destination.Refillable water bottle - help cut down on waste by packing your own bottle which can be refilled to keep you hydrated. This will also save you a few dollars in the airport to fill your own bottle from the filtered water fountains!Insect repellent - especially during hotter months, mosquitoes don't quit and are common in many places! A small bottle of insect repellent may be a good throw in even when you least expect it.Power adapter and converter - we suggest a multi-adaptor with different plug configurations.

Portable Tissues and Pocket Change - in some cities and touristy areas, you may need to pay a small fee to use public toilets, so keeping spare change handy is always recommended. Despite the cost, public toilets are not always kept in the most pristine condition so having portable tissues on hand may save you from an uncomfortable situation.It is the mission of VIP Travel Experience to take you beyond the highlights for bespoke or unique experiences. VIP Travel Experience specializes in custom-crafted vacations! Let us help you plan your next dream adventure! If you're ready to have your luxury vacation redefined by VIP Travel Experience we are here to help you get started and give you all the travel tips you'll need to know about traveling during times with Covid.Email me at tammy@viptravelexperience.com to get in touch and get started.
It's a big world out there and we want you to experience it.
Email us tammy@viptravelexperience.com and justin@viptravelexperience.com to get in touch so we can get started when you're ready!