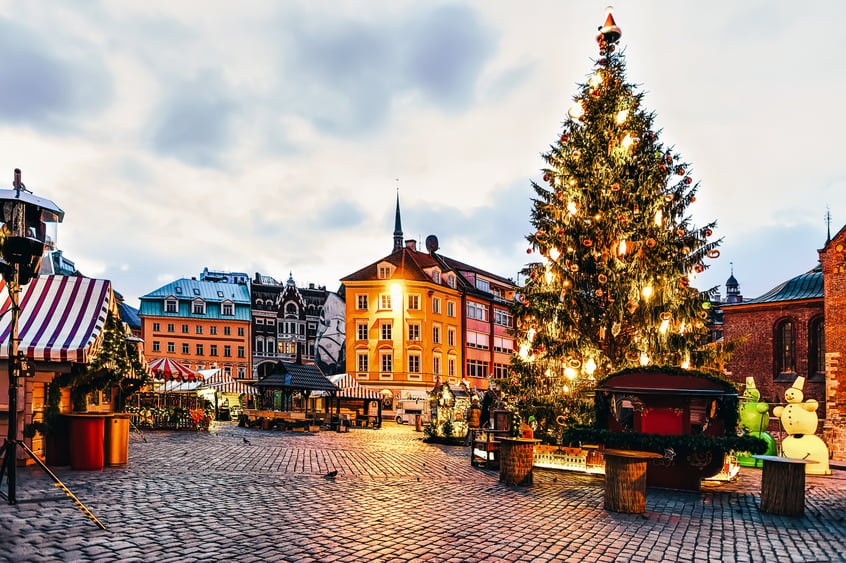 Don't wait for Christmas in July, book your Christmas Markets river cruise now!If you have ever thought of wanting to go on a Christmas Markets river cruise then now is the time to start planning. Cabins and suites are going fast! Maybe it's the travel hiatus from 2020 that is firing up so many people or maybe it's the hot weather wanting to kickstart winter plans - either way availability is dwindling.If you're reading this and wondering, "what the heck are Christmas Markets?" Well let me tell you, its only one of the most iconic annual traditions in Europe that have been going on for decades. Back in the 13th century markets were where townspeople would go to collect supplies throughout the cold weather. Now it's a holiday tradition where you'll find holiday cookies, trinkets, hand carved toys, ornaments, hot food and delicious mulled wine. The most elaborate markets you'll find in Germany, Austria, France, Hungary, and Switzerland.What's the best way to experience a Christmas Market? By River Cruise (that's our absolutely favorite way)! Visit not just one Christmas market but multiple all in one trip. And trust us you'll want to experience as many as you can, they are pure magic and at Christmas time even more special!!!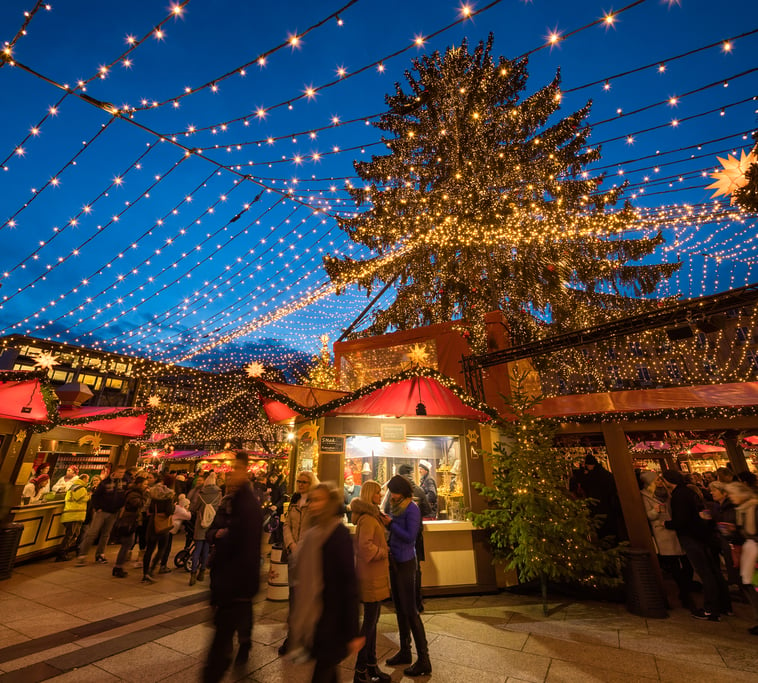 While availability is going fast there is still spots available for this holiday season. And yes, it may be a little early to be getting into the holiday spirit but planning ahead for this magical luxury travel experience is crucial if you want to guarantee a spot. To make things easy we put together some of our favorite itineraries for Christmas Markets this year.CHRISTMAS MARKETS ON THE DANUBE by AmaWaterwaysFrom Budapest to Vilshofen you'll experience timeless holiday traditions in five countries including Hungary, Slovakia, Austria, Germany and the Czech Republic. See the iconic capital cities of Budapest, Vienna, and Prague all decked out in their holiday best. Get the most incredible luxury river cruising experience on this 7-Night cruise with 2 pre-cruise nights in Budapest and 3 post night in Prague. See the glittering lights on the illuminated Christmas trees, bells scaling the cathedral towers and children dressed as angels while singing Christmas carols, all that is sure to dazzle you and get you in the holiday spirit. Follow along the Danube river to see Christmas Markets in Regensburg and Salzburg inhaling the smell of fresh gingerbread and roasted chestnuts. (If that isn't reason enough to want to take the trip!)
When you book with VIP Travel Experience not only do you recieve bespoke travel service but you'll also get exclusive amenities to enhance your luxury river cruising experience.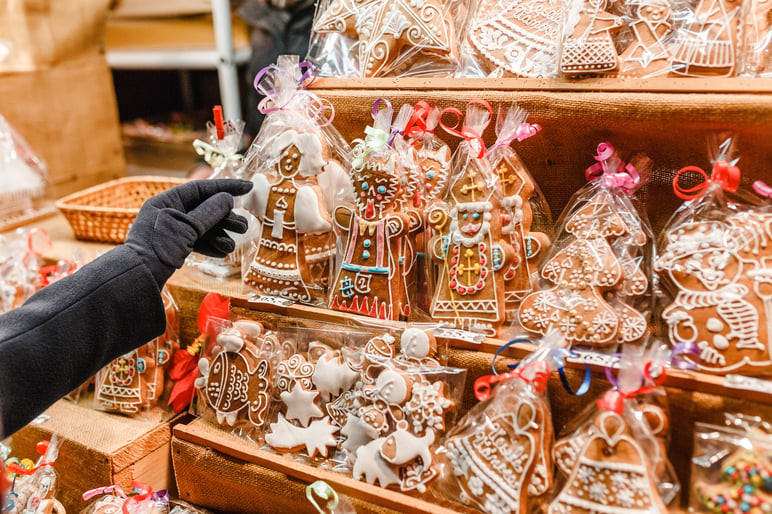 CHRISTMAS MARKETS ON THE RHINE by AmaWaterways
From Amsterdam to Basel get ready to take on the deep-rooted holiday traditions of Europe at the most festive time of the year and let yourself get swept away of the magic of the season when you visits some of the world's most timeless Christmas markets along the Rhine. Grab a cup of steamy glühwein to warm up while strolling along the Cologne Christmas Market located in front of its UNESCO-designated Gothic cathedral. Visit the oldest and largest Christmas Market in France, located in Strasbourg, the "Capital of Noël," then meander through Heidelberg's majestic market all nestled in the idyllic historic squares of the Old Town. Gengenbach is where you'll see the world's largest Advent calendar - every evening at 6:00pm windows will be brightly lit at the neo-classical town hall where behind each window is a picture created by a famous artist including Andy Warhol. Embrace the glory of the season as you cruise along the Rhine, a luxury travel experience you do not want to miss.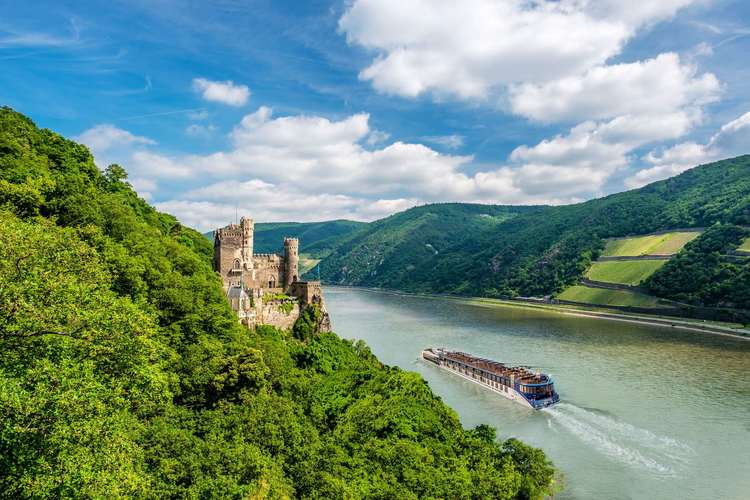 RHINE CASTLES & SWISS ALPS AT CHRISTMAS by AmaWaterways
Discover fairytale castles and historic vineyards as part of this spectacular Rhine River holiday fantasy. See the city of Amsterdam, the canal-laden city, while all decked out in its seasonal glory. Explore the stalls of France's oldest Christmas Market in Strasbourg and explore the restaurants, open-air wine gardens, and Christmas Market of Drosselgasse, the cultural heart of Rüdesheim. You'll be in the holiday spirit as you cruise by glittering Christmas trees and holiday cheer all along the Rhine in a beautifully elegant designed ship. Encompassing the Netherlands, Germany, France and Switzerland, as well as iconic landmarks and majestic mountain landscapes, this distinctive itinerary is truly a Christmas miracle.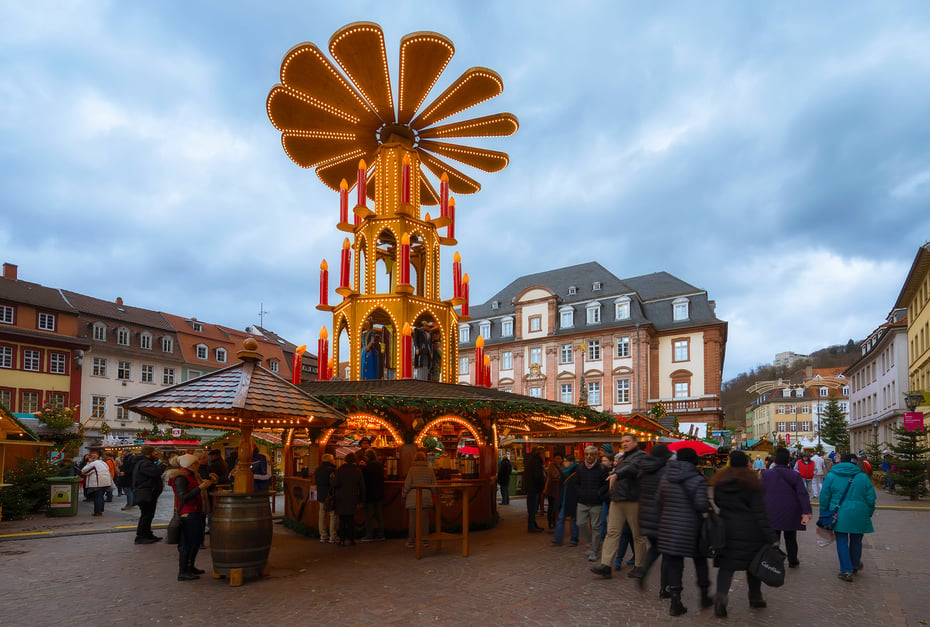 If you're ready to experience an incredible luxury travel experience via river cruise like these itineraries let us know. We'd love to help you try a whole new vacation style to create a true luxury trip. Receive the VIP Travel Experience touch providing you with even more tips and advice on must sees and dos!It is the mission of VIP Travel Experience to take you beyond the highlights for bespoke or unique experiences. VIP Travel Experience specializes in custom-crafted vacations! Let us help you plan your next dream adventure! If you're ready to have your luxury vacation redefined by VIP Travel Experience we are here to help you get started and give you all the travel tips you'll need to know about traveling during times with Covid.Email me at tammy@viptravelexperience.com to get in touch and get started.
It's a big world out there and we want you to experience it.
Email us tammy@viptravelexperience.com and justin@viptravelexperience.com to get in touch so we can get started when you're ready!