Among the hundreds of thousands of destinations worldwide, choosing a vacation spot that is perfect for you and your guests isn't an easy feat. However, here at VIP Travel Experience we are familiar with all of the best luxury destinations for the discerning traveler. Are you looking an exciting, active getaway? There's no better place for rejuvenation and stress release than Hawaii's spectacular shores. Here is a list of proven hot spots for your next Hawaiian adventure.There's no place on earth like Hawaii. Six islands, six unique experiences. From crystal blue waters to black-sand beaches, Hawaii's breathtaking views will fill any bucket list and I don't know if I have met anyone that hasn't included Hawaii on their bucket list. And it's no surprise that the beautiful islands of Hawaii top the list of luxury destinations. The fresh, floral air energizes you. The beautiful, tranquil waters refresh you. The breathtaking exotic beauty renews you. Hawaii has six unique islands that each offer distinct experiences that will entice even the most discerning traveler. The Polynesian experience is one of diversity, rich culture, friendly people and unique history even beyond the leading surf-n-sand destination. Read about the thrilling adventure activities offered on the main islands and find out which golf courses are the best. VIP travel has great tips and suggestions for personalized vacation just right for you in the islands of Aloha. Take a look then get in touch with your questions and ideas. We look forward to helping you plan an active adventure in paradise - or any other vacation you have in mind!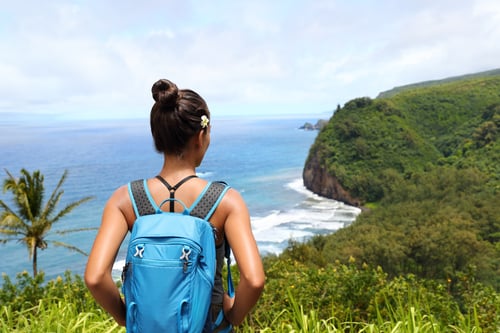 Kohala Coast
Kohala Coast on the Big Island of Hawaii is one of the most cherished destinations around the world. In addition to experiencing the golden sand beaches and the tasty cocktails, the Kohala Coast also offers many other experiences for the luxury traveler. Taking a day to swim with the 16-foot Kona Manta Rays is surely an unforgettable experience. The Original Hawaiian Chocolate Tour is for the lovers of boutique artisan chocolates who will not only get to sample several different chocolates, but will get to learn each step of the chocolate-making process. Lastly, the traveler cannot experience the Big Island without visiting the most active and longest-erupting volcano on the planet, Kilauea, at the Hawaii Volcanoes National Park.
Maui, The Valley Isle
Another prime destination for luxury travelers in Hawaii, and my personal favorite is Maui. Conde Nast Traveler voted Maui the "Best Island" for 19 years. In order to experience the true beauty of Maui, travelers can take one of several helicopter tours, which offer breathtaking views of the island's twin volcanoes, the lush green valley, and the gorgeous natural scenery from the air.
You can also view this beautiful island by taking the almost two-mile zip line within the West Maui Mountains. This is the only parallel-line system in Hawaii, so you can ride side-by-side with a friend. My all-time favorite experience, the breathtaking sunrise above the clouds at Haleakala (the 10,023 foot dormant volcano)! Some that are braver than me choose to bike down from the summit for a little adrenaline rush. Another beautiful and exciting experience is "The Road to Hana", it winds through flourishing rainforests, remote countryside, hidden tropical waterfalls, and plunging pools. If your schedule allows, visit Maui between December and March and board a whale watching boat to see (and hear) the thousands of humpback whales that winter here.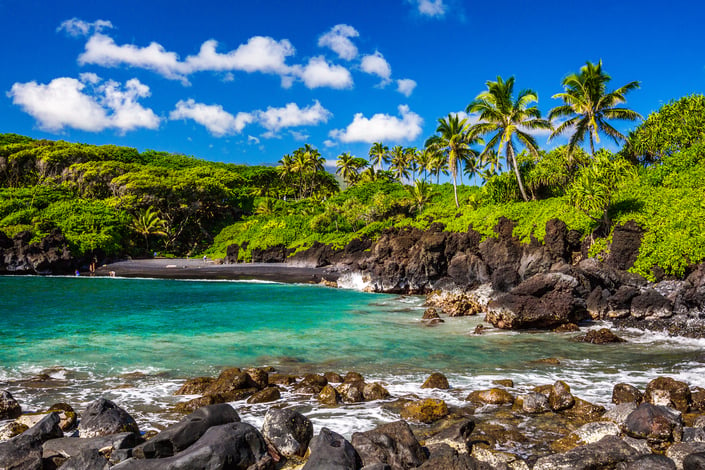 Oahu, The Gathering Place
The gathering place where Honolulu is situated. The big waves of the North Shore lure the world's top surfers for competition from November to February. But you can surf year round on the island's consistent surf. If you haven't surfed yet, take lessons at Waikiki Beach for the time of your life. If hiking is your interest, hike to the top of the Diamond Head Mountain overlooking Waikiki for a spectacular panoramic view. And absolutely don't miss out on Pearl Harbor.
Kauai - The Garden Isle
Whether you are an experienced or beginner hiker, Waimea Canyon, known as the "Grand Canyon of the Pacific" is a must. Take a boat tour along the North Shore to see the stunning Napali Coast with its towering cliffs. Watch dolphins and sea turtles swim by and go snorkeling from the boat. Kauai has the only navigable rivers in the islands so why not go Kayaking on the beautiful Wailua River through jungle scenery?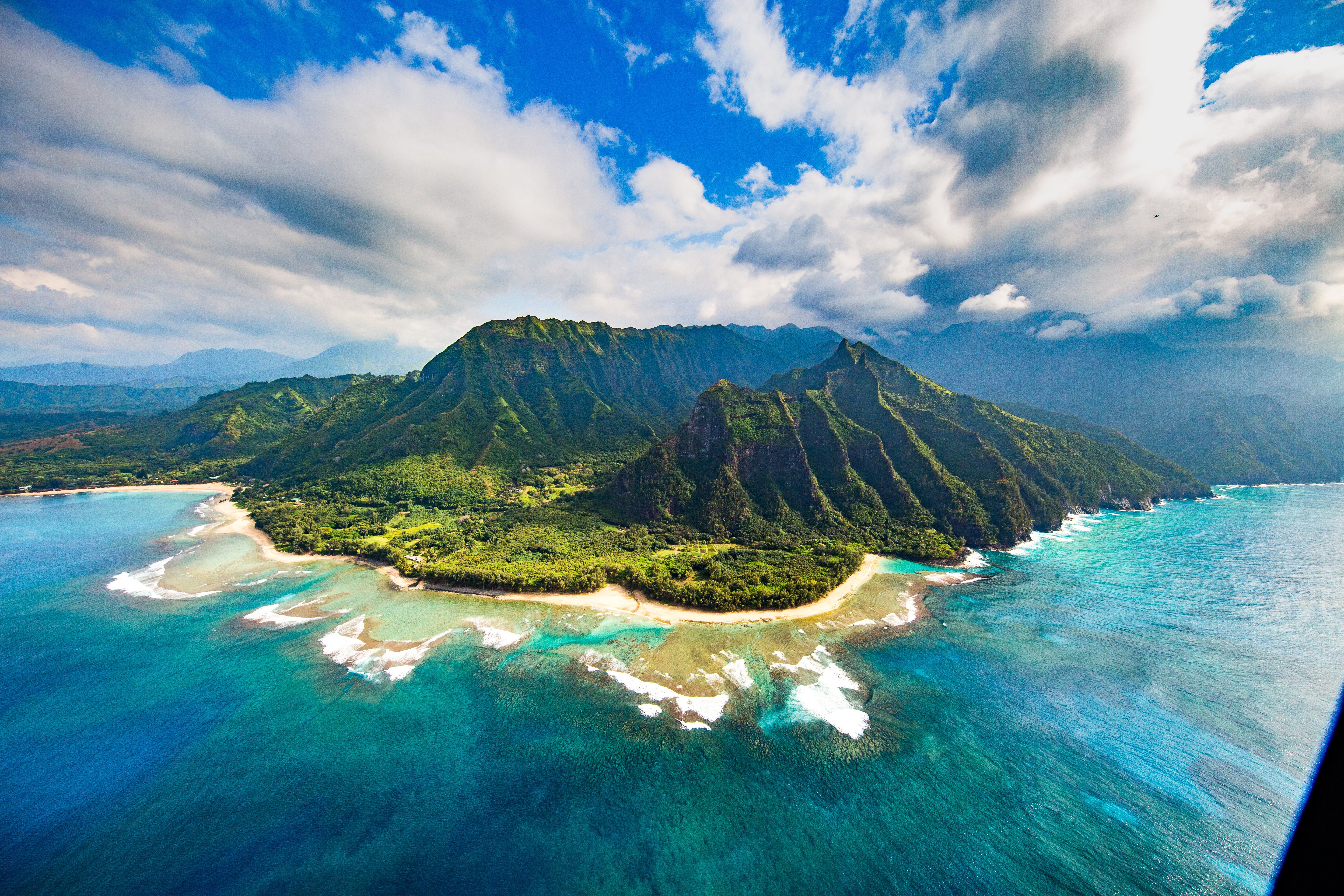 Hawaii - The Big Island and Orchid Isle
Volcanoes National Park is a must see! See this volcanic crater of Halemaumau and walk through the Thurston Lava Tube, I'm told it's an exhilarating experience. Witness the incredible sight of red hot lava flowing into the sea from Kilauea Volcano. An exceptional experience from the cruise ship, from the Kalapana viewing point or from a helicopter as you fly over this amazing natural wonder. Saddle up?? Take a horseback ride through open landscapes, go on a cattle drive or ride the historic trail to Kealakekua Bay for swimming, snorkeling and dolphin encounters!
GOLF- Hawaii is the number 2 destination in the world for golf (stay tuned for our Top Ten List).
An active vacation in Hawaii can banish stress and put you on the road to well-being so what are you waiting for? Put Hawaii in your plans for your next exciting active getaway to a location with staggering natural beauty and many unique opportunities.
It is the mission of VIP Travel Experience to take you beyond the highlights for bespoke or unique experiences. VIP Travel Experience specializes in custom-crafted vacations! Let us help you plan your next dream adventure!
If you're ready to have your luxury vacation redefined by VIP Travel Experience we are here to help you get started and give you all the travel tips you'll need to know about traveling during times with Covid. Email me at tammy@viptravelexperience.com to get in touch and get started.
It's a big world out there and we want you to experience it.
Email us tammy@viptravelexperience.com and justin@viptravelexperience.com to get in touch so we can get started when you're ready!