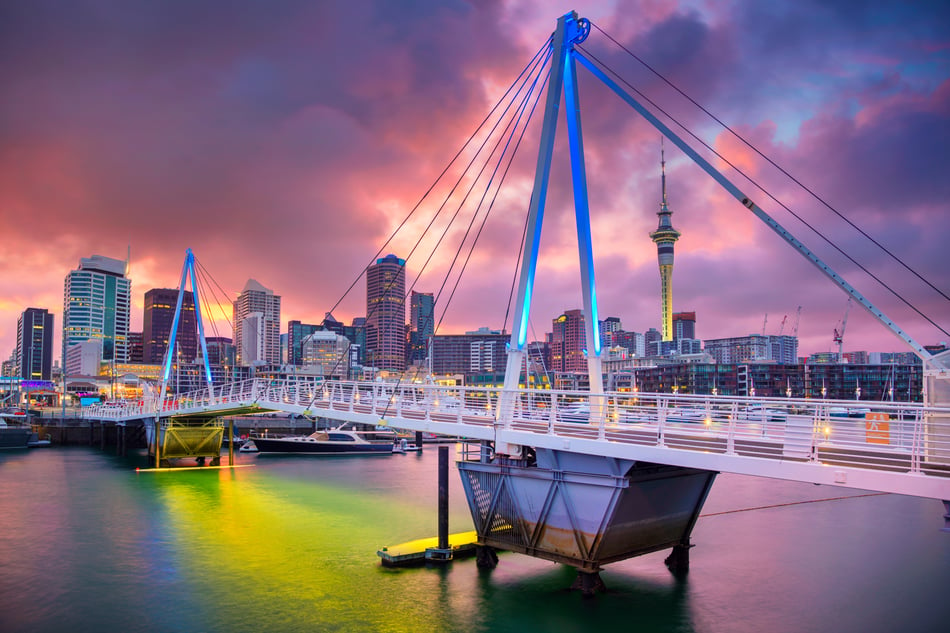 Downtown Auckland with the Sky Tower dominating the evening skyline.
The long journey to reach New Zealand is so worth it because you will find yourself in paradise from the moment you arrive.
New Zealand's Maori name is Aotearoa and there are two main islands, the North Island and the South Island and a tiny island at the bottom called Stewart Island. Wellington is the capital, but more international flights arrive in Auckland, which is also the biggest city. It makes sense to start your luxury tour of New Zealand from the top and work your way south.
Auckland is a vibrant city with a mix of shopping options, including international brands and local homegrown brands. New Zealand has a small but well-known fashion industry and you can pick up some one-off pieces made by talented Kiwi designers. Wandering down the main street, you will find yourself at the hip waterfront where you can sip wine and people watch against a stunning ocean backdrop.
After heading south out of the city, you might want to explore the Coromandel area. The Lost Spring in Whitianga has a day spa and geothermal pools making it a romantic spot for couples and honeymooners.
You will find boutique art galleries, gift shops and restaurants dotted all along the Coromandel Peninsula. You can explore with a private driver at your own pace and shop till your heart is content. Expect to stop at beautiful beaches along the coast and soak up some sun and surf.
To experience Maori culture, you need to visit Rotorua. Known for its geothermal activity, you will see hot pools, springs, waterfalls, shooting geysers, mud pools and steam rising from the ground, all with a distinctive sulfur smell. You can bathe in the warm pools that many believe to have healing properties and the mud is also said to make you look more beautiful.
The drive from one charming town to the next is stunning, with many gorgeous sights of fields, farmland and mountain ranges to enjoy. Plus you will see a lot of sheep.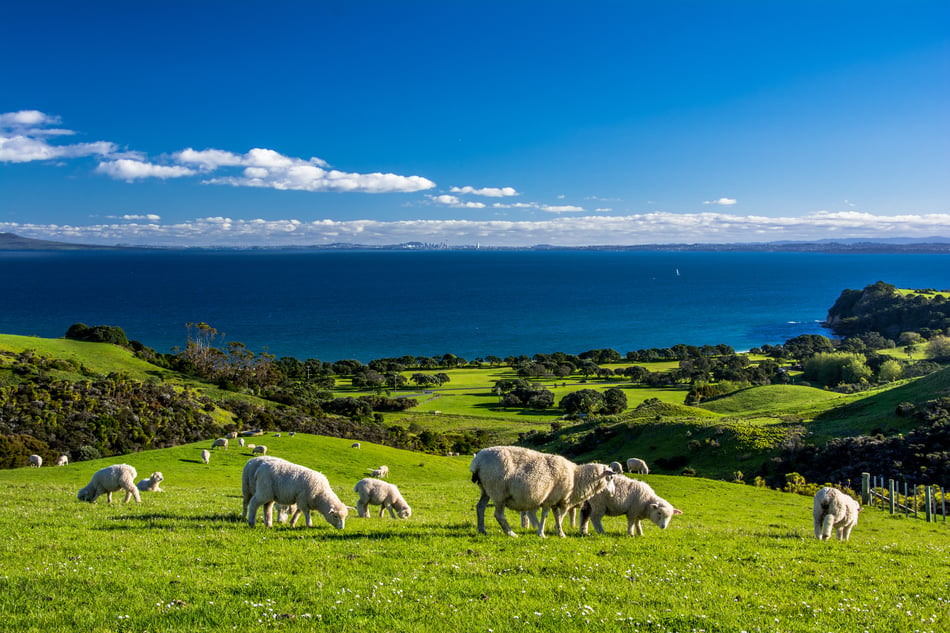 Sheep are one of New Zealand's main exports (lamb and wool). There are around 25 million sheep in the country that has a population of around 4 million people.
Frequent stops at wineries, vineyards and local stores to stock up on fresh fruit and vegetables, cheese, honey and other local produce will leave you with a feeling that you have indulged in the healthiest way possible. If you are short on time, you can easily catch a domestic flight to the capital city of Wellington, also fondly known as the windy city. It is a fun city with a sophisticated vibe and a day or two there will be what you need before hitting the South Island.
In the winter months, skiing is huge in New Zealand with Queenstown and Wanaka being popular for tourists and pro skiers. Many beautiful luxury resorts are private and remote in the south. You can feel like you are alone in Middle Earth with your loved one and spend hours taking leisurely hikes on picturesque walking trails.
At some point during your trip, you need to enjoy a scenic helicopter ride because the views are spectacular. Many areas offer flights, but this Lord Of The Rings tour takes in mountain ranges, glaciers and includes two landings, so you can explore Hobbitland on foot.
Kiwis are friendly, laid back people with free spirits and tourists are welcomed warmly. If you are lucky, you might get invited to a hangi (the traditional Maori way of cooking) or good old Kiwi backyard BBQ. By now you will know locals call themselves Kiwis after the national wingless bird that is nearly extinct.
Please stay a while, enjoy the day, they will say. You will smile and know that the Land of the Long White Cloud has won your heart forever.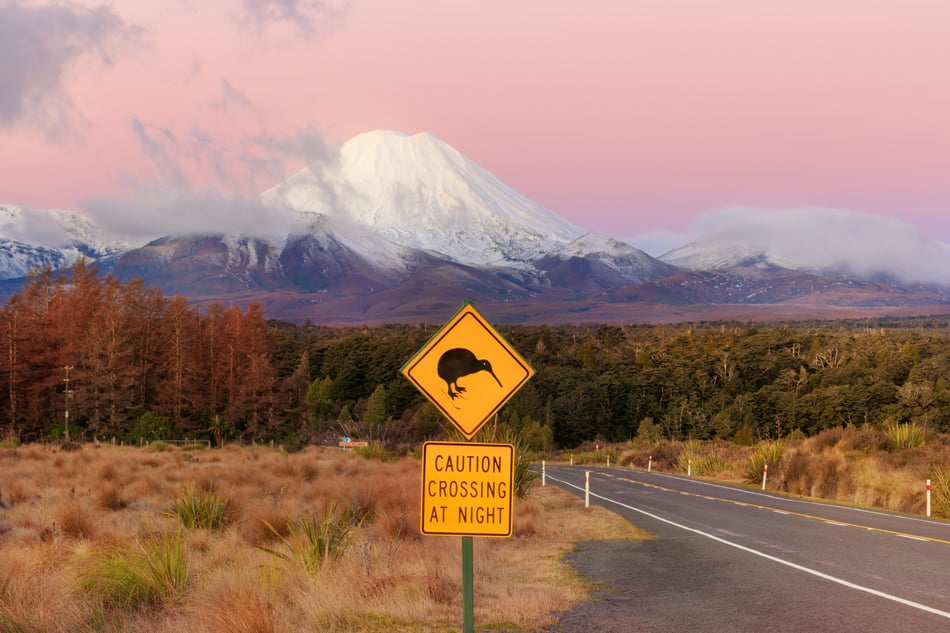 The charming Kiwi is an icon of New Zealand life. The endangered species is protected and efforts are being made so it doesn't become extinct.
A unique and luxurious New Zealand experience is waiting for you. Start planning your trip today.