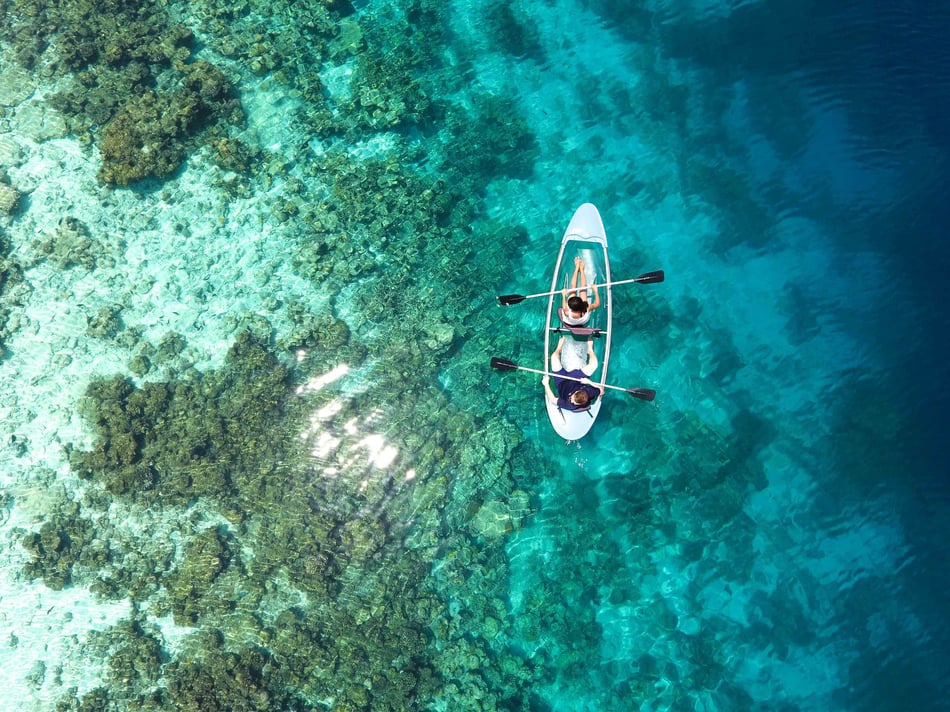 The Maldives is a pure tropical paradise with warm waters that are some of the clearest in the world. This beautiful country is one like no other with a continuous picture perfect landscape and it's remote location in the middle of the Indian Ocean it is an exquisitely calming oasis. Imagine turquoise lagoons, perfect beaches, and isolated sandbars that may have only previously existed in your dreams.
Experience the island lifestyle when you travel to the Maldives by discovering the Maldivian culture and heritage. Local islanders are extremely hospitable and are more than happy to show you the islands beauty and activities. There is so much to see and do while on the island outside of getting some Vitamin D on your cheeks. Our number one recommendation: Water Activities! Water activities are a must when you're vacationing in this archipelago paradise.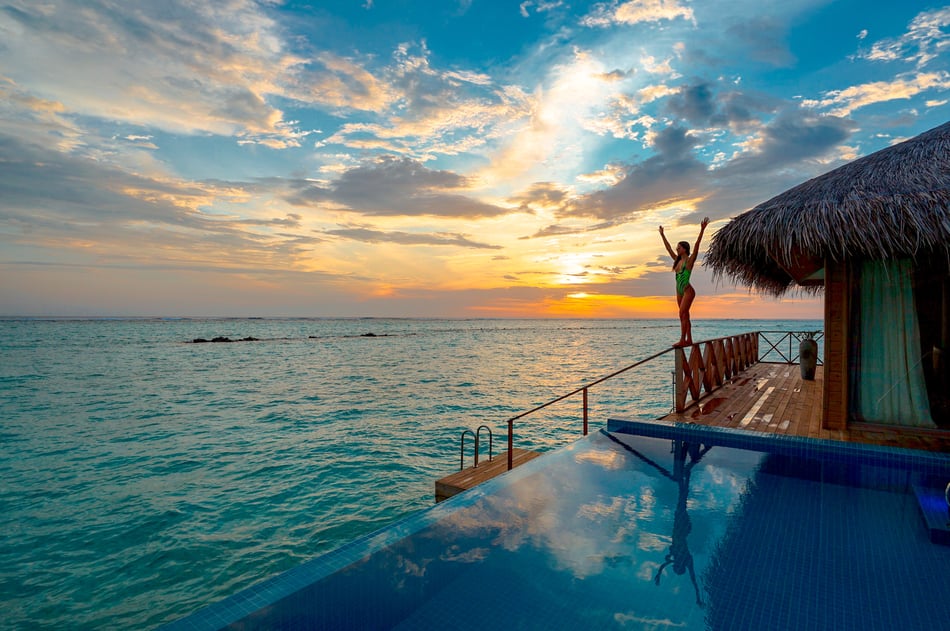 Scuba Diving

With pristine reefs, crystal clear waters, and a vast array of marine life, expert divers can agree it's some of the best diving you'll ever see. The Maldives is home to over 1,190 tiny coral islands and with the clarity of the waters year round it makes spotting underwater water life easy and unforgettable. Diving in the Maldives is easy and accessible because of their currents. Mild mainly but can get strong either way it's still greatly enjoyable! If you're a first timer or a seasoned diver the Maldives is just the spot for you.
Sunset or Moonlight Cruise

A trip to the Maldives is incomplete without a sunset cruise alongside dolphins. This magical experience is absolutely one you do not want to miss. Or maybe you'll look for something a little more romantic than you may want to try a cruise light by the moon. As simple as it may sound, it really does enhance any romantic escape in the best way. Sailing through the blue waters of the Maldives will make you fall in love once again, but this time with the nature.
Kayaking

Being able to glide through the beautiful blue water while looking down and seeing a diverse amount of marine life all around you is a great reminder that we are apart of a world so much bigger than us. Take your boat through the calming waters and enjoy one of the most peaceful ways of exploring the Indian Ocean. Grab a friend or partner and kayak around mesmerizing lagoons and take in the iconic views along the coastline at your own pace.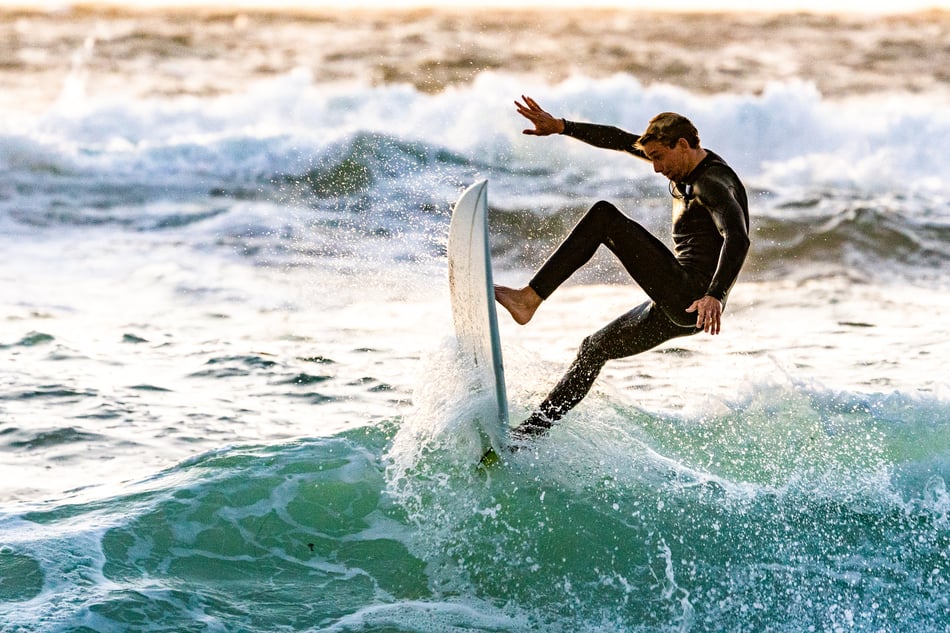 Surfing

Surfers at all levels can catch some of the best waves all year long with temperatures ranging between 75-91F. Water temperatures are typically around 82F and the best surf is usually from March to May and then again from September to the end of November. You'll benefit from the islands remote location with exposure to southern swells and amazing conditions on some of the outer reefs. Consistent waves can be found at various surf points in Atoll which offers some of the longest rides in the country. Hang ten!
If you're ready to get plan your getaway to the Maldives (or anywhere) we would love to help you check all the boxes to make it a dream to remember.
Email us tammy@viptravelexperience.com and justin@viptravelexperience.com to get in touch so we can get started when you're ready!